Back to News
Summer dining with a view
Our Services
|
0 min read
Scroll down
and dive deeper
Restaurants with a view in Malta
The summer solstice is just a few weeks away. The Earth's pole will be at its maximum tilt towards the sun and the day will brag about having its longest period of light. As we organise our summer wardrobe and sort our pale linens to usher in a new season that leaves the proverbial mould of winter behind, we're also getting ready for a sorely needed summer break, after what has certainly been a challenging year for most. And as the days get longer, it'll soon be time to experience restaurants with a view in Malta.
The Maltese Islands make for a perfect getaway, and for those locals who don't as yet feel up to travelling, planning a domestic holiday this year will be just as rewarding. Summer in Malta is one big holiday. With school vacation lasting for three months, it's all about long days at the beach with friends and family, enjoying restaurants with a view, hitting the clubs and bars until the early hours of the morning. Come early evening, the elderly park themselves on their favourite wooden benches in the pjazza, eating ice cream the old-fashioned way from cups, loyal canines in tow. Tourists from all corners of the globe get to take it all in, most likely thinking to themselves: "How quaint this laidback Mediterranean lifestyle is!"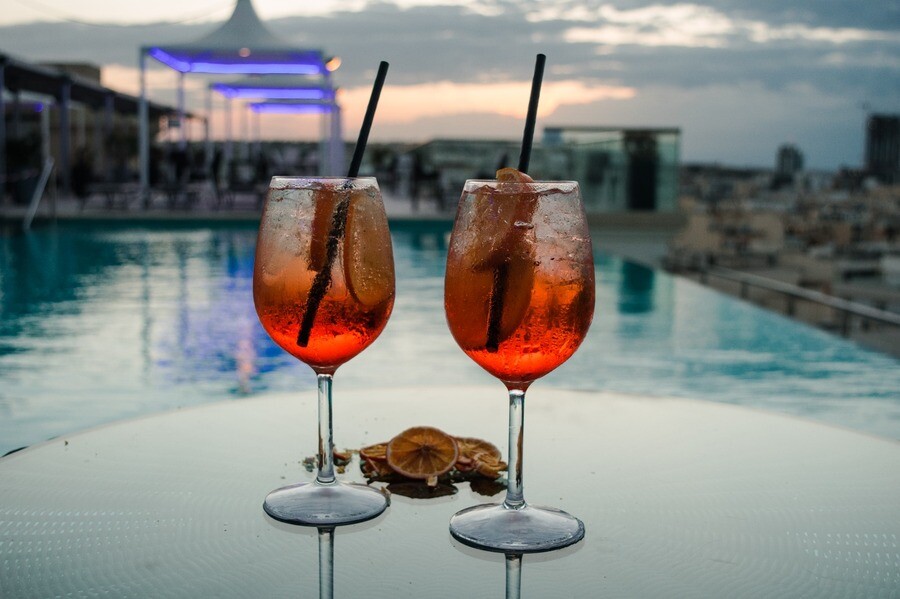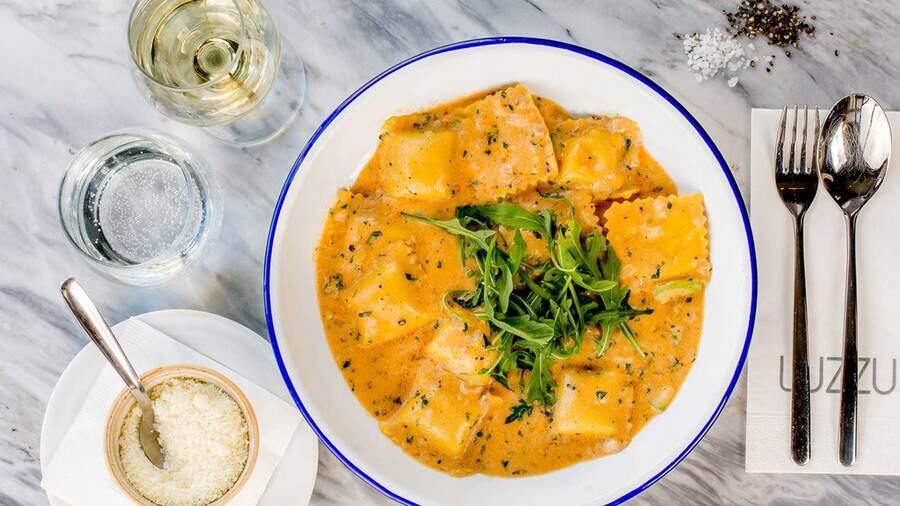 Dining outdoors with a View
Given the events of the past year, we've learned to appreciate open-air spaces and meeting friends and family outdoors. Indeed, Malta and Gozo are abuzz with outdoor activity, as lifestyle trends have definitely shifted from "in" to "out." This certainly applies to our favourite seaside restaurants! We've also greatly missed our favourite seaside restaurants, and now that we're eager to bag our usual table or try out new eateries and watering holes to shake off the dust, the weather is on our side, ensuring we enjoy the best sea view restaurants have to offer, especially when they're situated in some of the most picturesque locations on the islands. Imagine witnessing the inland skyline studded with church spires, imposing bastions, heritage landmarks, and a panoramic view of the Mediterranean Sea.
In the meantime, Malta and Gozo's natural beauty is blooming and seems more delightful than ever. With our inland skyline dotted with imposing church spires, our panoramic views of the deep blue Mediterranean Sea stretching out infinitely to the horizon, commanding cliffs, imposing bastions and heritage landmarks, the Islands are a joy to experience at this time of year. Sunset and dusk bring out the best of the island's languid atmosphere. As the sky's colour changes, we're regaled with a spectrum of hues in rapid succession, until it's time for the shy stars to appear. Clearly, seaview restaurants in Malta having outdoor areas have an edge over others at this time of year and enjoying some splendid Mediterranean food while dining outdoors and taking in the sea views is an experience like no other.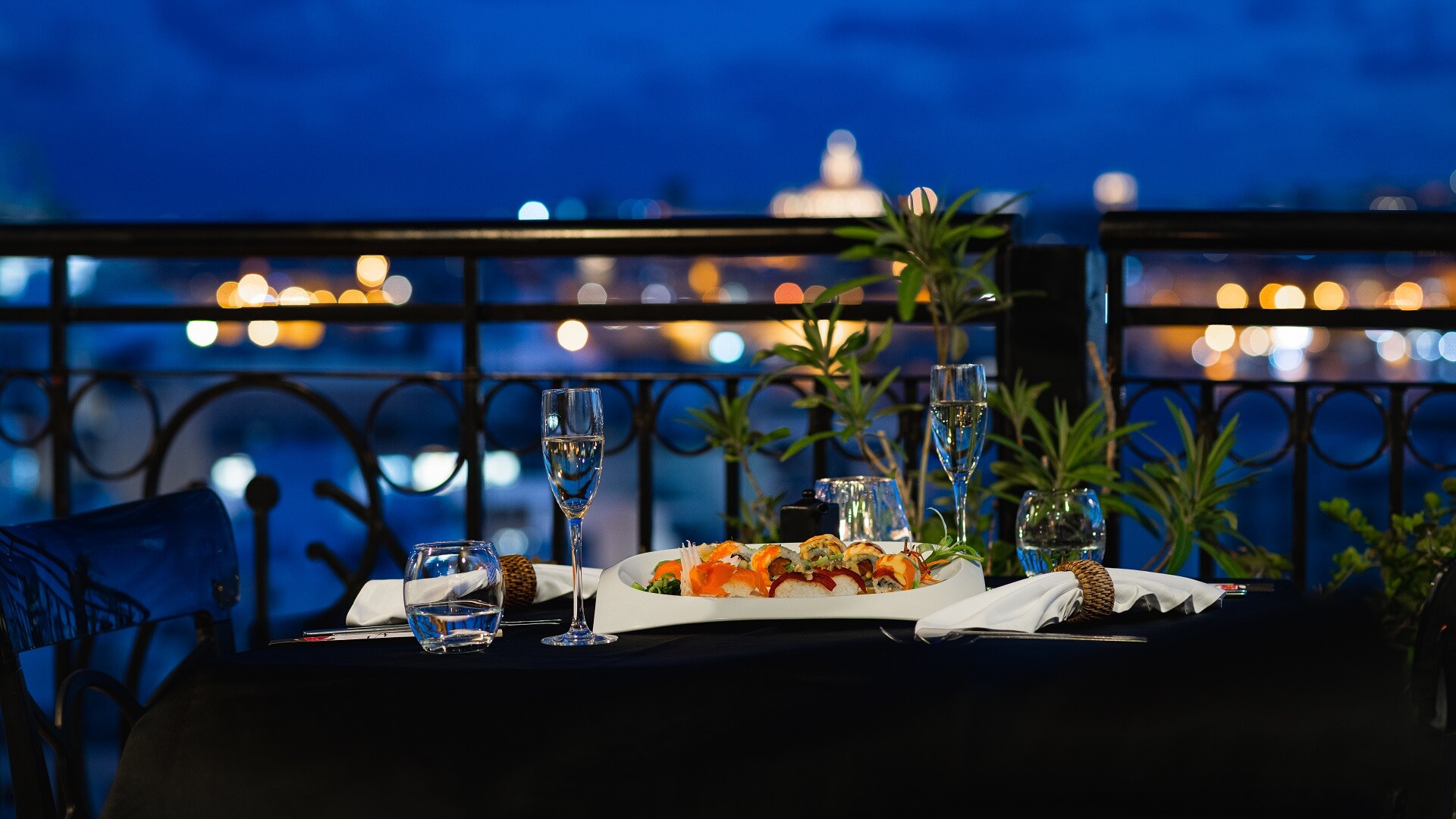 For a bird's-eye view of the cityscape, Asian fusion restaurant TemptAsian in Sliema is unbeatable. Located on the ninth floor of the five-star AX The Palace, the views from TemptAsian's terrace will leave you breathless. Sip a pre-dinner cocktail on the pool terrace on a balmy evening, look out towards the north-east, and scan the landscape for iconic landmarks. If you happen to sit to the right, you can admire up close and personal the lit-up impressive baroque dome of the Stella Maris Parish Churchas well as the bells that complete its profile. This sight is familiar to the people of Sliema, as the church has been at the centre of the town's activity for well over a hundred years.
When you've had your fill of the views, it's time to focus on your food, comprised of a veritable banquet of unique Asian dishes from a variety of regions, cooked to perfection by the skilled culinary team, and served impeccably by discreet waiting staff attentive to every patron's need. From classic plates popular in the Western world to alternative dishes from India, Thailand, and Japan, dining at TemptAsian is always a memorable affair thanks to its mix of seductive ambience, unbeatable views, prompt service, and exquisite food.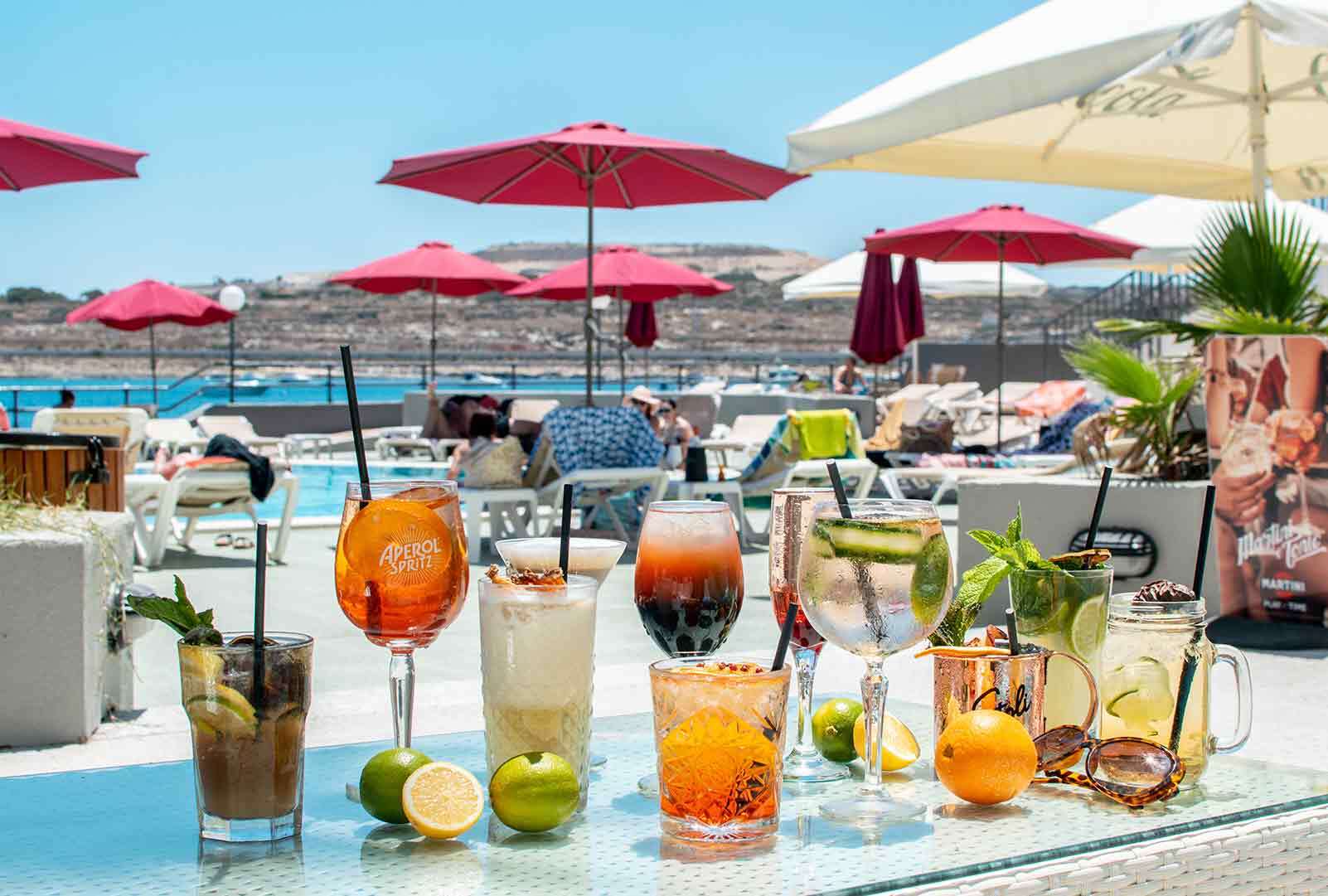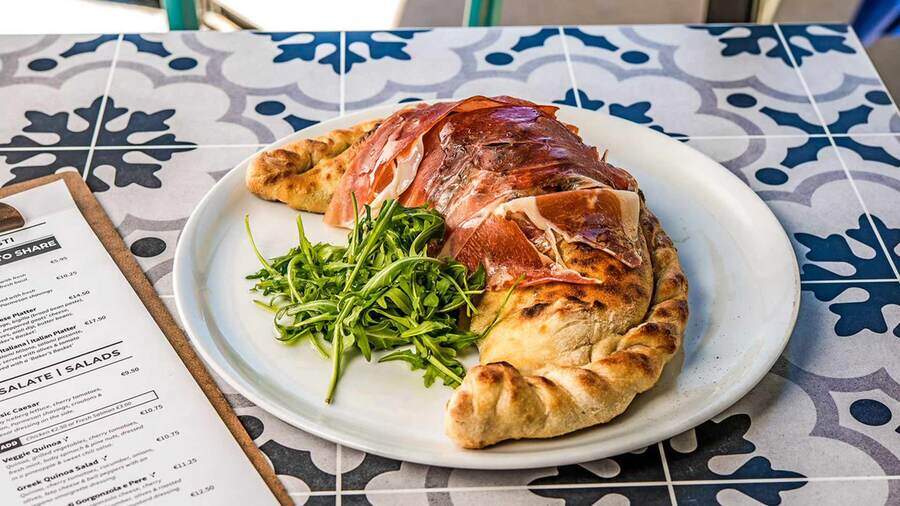 Another seaside restaurant is Luzzu Restaurant, located on the coastline of Qawra. Catering to those looking for a bistro atmosphere and menu, Luzzu offers a vast choice of classic dishes to suit all moods and dietary requirements. What's more, families and groups can enjoy their delicious meal while appreciating the view of a part of Malta's charming northern coastline, busy with activity during the summer. Luzzu's spacious terrace lets patrons enjoy the sunshine at lunchtime and the cool breeze during the evening, all while digging heartily into your favourite pizza or pasta dish. Overlooking the lido, which is undoubtedly a picture of serenity at night, the pool reflects the evening twilight, and the calmness it exudes means you can enjoy your food in perfect tranquillity.
As customers get itchy to be out and about enjoying their food, so too are restauranteurs eager to go back to their busy schedules doing what they do best: serving customers with talent, passion and dedication. And if the venue also offers Malta's best views, your full enjoyment is sorted. Celebrate your return to normality at the best restaurants with a view in Malta!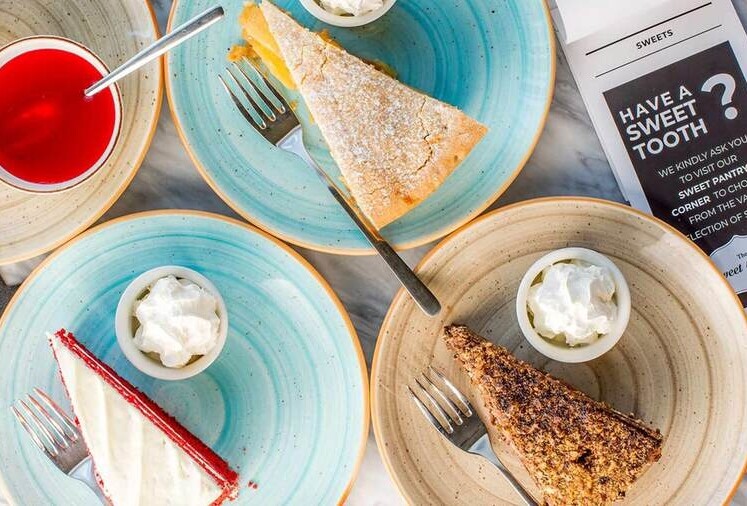 Dining can be a memorable affair thanks to its mix of seductive ambience, unbeatable views, prompt service, and exquisite food.
Book your stay