Back to Discover Malta
Say yes to a Ladies' Night Out!
Restaurants & Bars
|
0 min read
Scroll down
and dive deeper
Ladies' night at TemptAsian.
Did someone say Ladies' Night?!
Grab the girls for a fun ladies' night out every Thursday! Our evening dedicated to the ladies is the perfect night out for you and your girl friends in need of great food, spectacular surroundings and good company!
Start your weekend celebrations a day early and join us for our 4-course set menu featuring Asian fusion favourites and free-flowing cocktails for €44 per person. Cheers to good moments and friendships that last a lifetime over your favourite cocktail as you dig into our sharing basket consisting of vegetable samosas, vegetable spring rolls, and sweet corn fritters, served with chilli sauce and garlic soy sauce. Nibble on our sushi platter, featuring a selection of maki and nigiri. Next comes our lentil soup finished with coriander, spring onion and a dash of lime juice.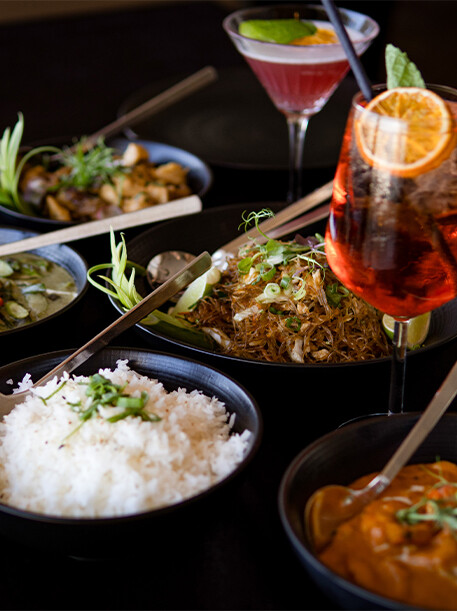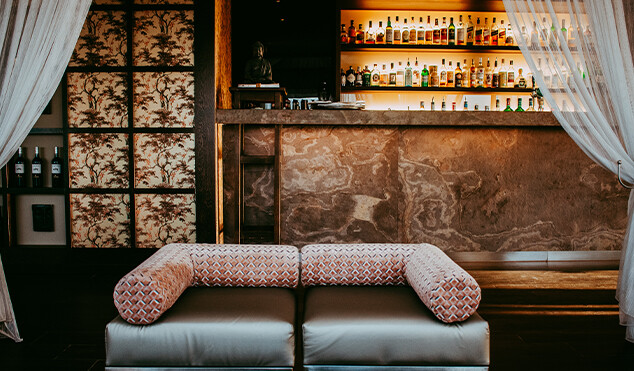 As you sip on more cocktails, your main course will be meticulously prepared by our award-winning team. Feast on Mo gu ji, stir fried chicken with shiitake, oyster and wood ear mushrooms in garlic, ginger, onions and soy. In the mood for seafood? Our Indian butter prawns are just the choice! Marinated in a blended tomato-based sauce with yoghurt, garam masala, spices, ground cashews and fenugreek leaves, this dish will definitely satisfy those cravings!
Fancy something vegetarian? We've got you covered! Our Thai vegetable curry hits all the right notes, infused with a selection of fresh vegetables, green curry, garlic, ginger, coconut milk and fish sauce. Our main courses are all accompanied with jasmine steamed rice.
Wrap up your ladies' night at our rooftop restaurant and lounge with our delicious lycee and mango sorbet, as you take in the stunning panoramic views of the Sliema waterfront and Grand Harbour skyline. Sounds like a fabulous night out to us, don't you think?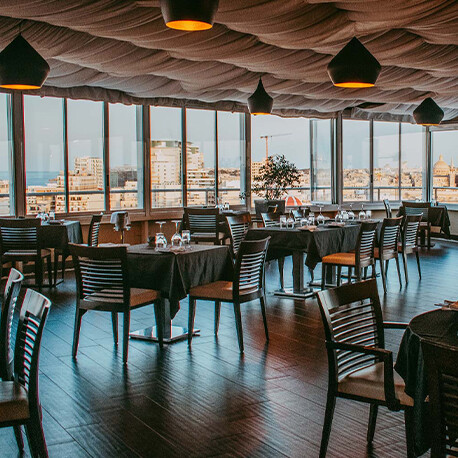 Book your table today for Ladies' Night to avoid disappointment!
Get in touch