Back to Discover Malta
The Key to a Good Day is a Heavenly Breakfast
Restaurants & Bars
|
0 min read
Scroll down
and dive deeper
An Extensive Sliema Breakfast Selection.
Travelling is easy – you hop on a plane, have a relaxing flight, and land feeling refreshed and ready to explore the new ground beneath your feet. In reality, however, we know that travelling can be exhausting. It's ever-so important to take a break from our fast-paced lifestyles every now and then, to completely cut ourselves off from our professional lives for a few days. Yet, somehow, even while on holiday, we find ourselves checking our inboxes for updates from the remote office.
So, let's rephrase that. Travelling is not easy. It takes will power to stop ourselves from falling into our normal routines. But, being on holiday is the perfect time to unwind and re-connect with yourself, by doing something new and exciting. And what could possibly be more exciting than discovering a new country, getting inspiration from your surroundings and making time for the things you actually love doing?
Before we can head off on an adventure, however, we need to fuel up on breakfast. Here's how I began my day at AX The Palace, a 5 star luxury Sliema hotel in Malta. What kind of breakfast person are you?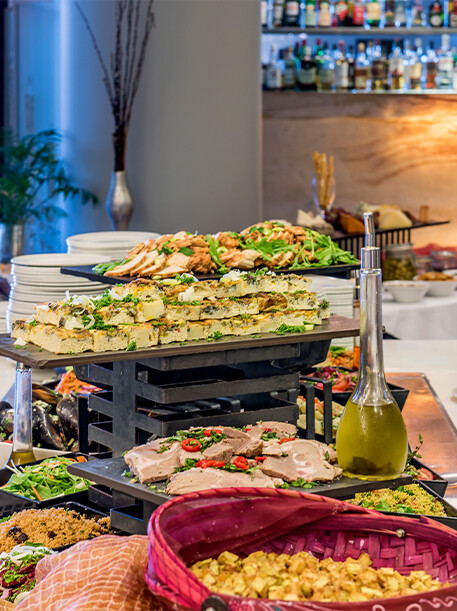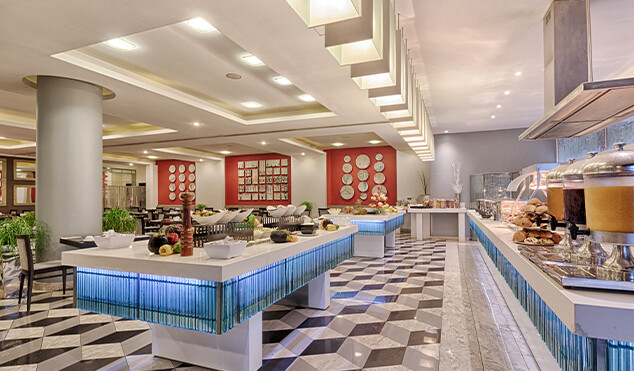 Starting your day right at a Sliema hotel
The first thought that rushed through my mind when I first stepped into the Tabloid, AX The Palace's trendy restaurant where breakfast is served daily, was 'where to begin!?' A warm greeting from the hotel staff sets the tone for the morning, but the choice is truly left in your hands. The electric aroma of coffee welcomes you into the room, accompanied by delicious croissants, traditional 'Imqaret' (date cakes) and another local treat, 'Pastizzi'. Not a coffee lover? Then indulge in one of the fine teas available from their selection.
A breakfast buffet to die for
An eye-catching display of mouth-watering breakfast items, both continental and the typical British items, is the first thing that you'll see as you enter. This includes a choice of typically Mediterranean foods; sun dried tomatoes, green olives and fresh peppered cheeselets, or 'Gbejniet' in Maltese, delicious hams, salamis and cheeses, to mention a few. The friendly chef behind the counter can make delightful omelettes, cooked to perfection. Other options will leave you feeling spoiled for choice, as selections of cereals, breads, hot food items and cold food items are abundant.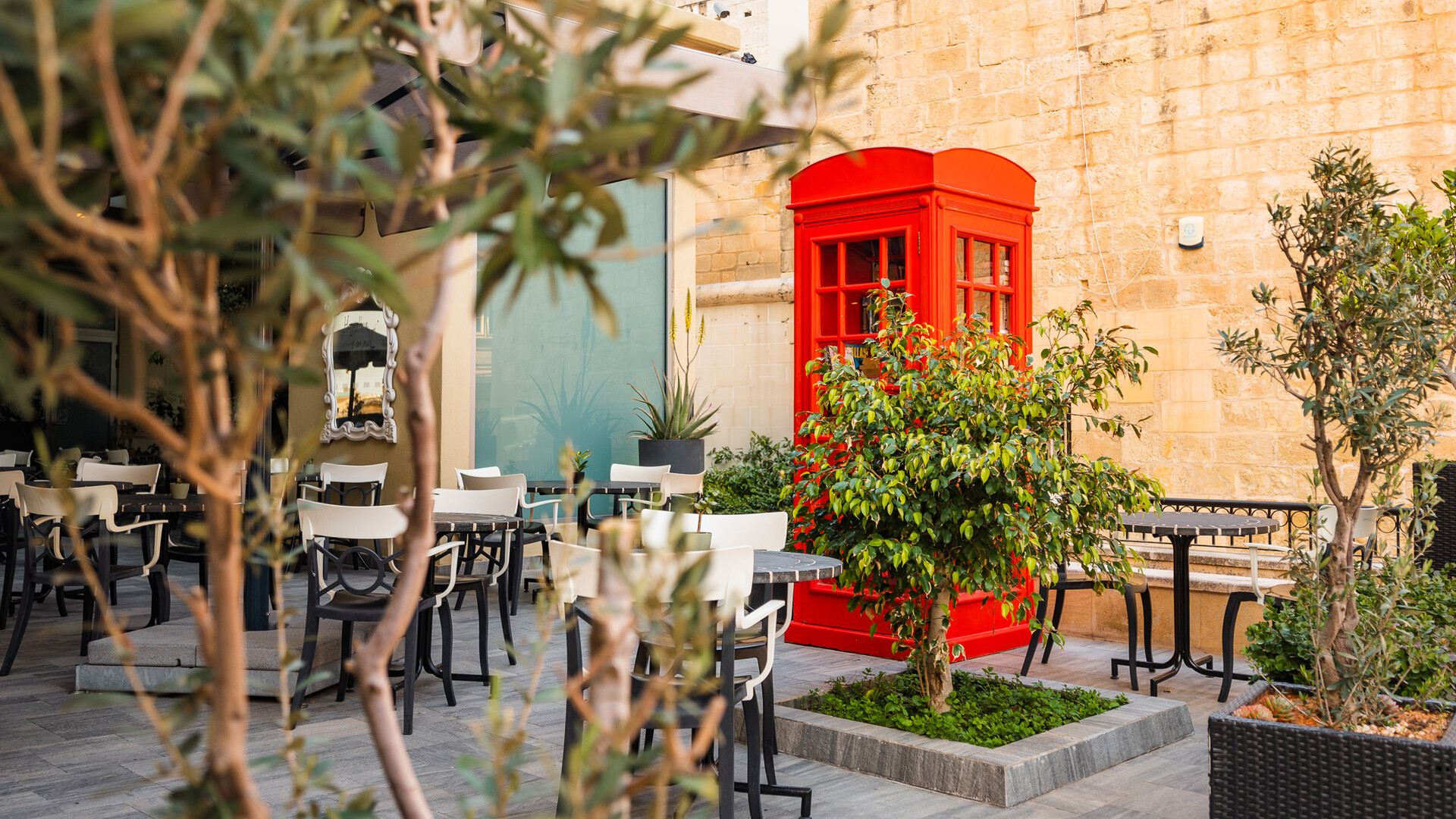 Enjoy a relaxing ambiance
With a full plate in hand, settle down into the comfortable seats at the Tabloid. On this warm September morning, I took my plate to the outdoor seating area, which usually forms part of Talk of Town Café. A refreshing breeze made the al fresco breakfast all the more pleasant, allowing me to enjoy the delicious breakfast and engage in one of the most peaceful pastimes: people watching. I saw the locals walking down the road towards their workplace, young families embarking on their explorations and, seated next to me, a couple were enjoying a glass of sparkling wine for breakfast (which was also included in the buffet!).
Explore Sliema Malta
Having indulged in a three-course breakfast – starting with a bowl of healthy cereal, followed by a carefully curated plate of meats, cheese, eggs and vegetables, and ending with a healthy pick of fruits – I was ready to begin exploring Malta. My first stop would be Sliema, the bustling town where AX The Palace is situated. So far on this trip, I only got to experience the quieter side of Sliema, the peaceful surroundings of the hotel. I was eager to head out to the centre of the town, looking out for the best shops and cafés that the area has to offer. Later, I meandered through the old streets, stopping to look at historical buildings and churches in Sliema, before catching a ferry across the harbour to the Island's capital, Valletta.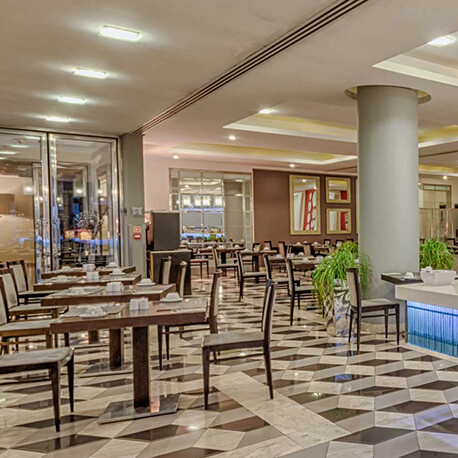 Book your stay at AX The Palace to start your day right!
Book your stay