Back to Discover Malta
Spending Valentine's Day in Malta
Entertainment
|
0 min read
Scroll down
and dive deeper
Experience true romance in Malta!
From picnics on the beach to luxurious shopping sprees, there are so many ways to show your loved one how much they mean to you. No couple is the same, and celebrating St Valentine's Day is not a one-size-fits-all either! But if you're planning on whisking your partner away for the holiday, we know that the sunny island of Malta will impress your other half, whether they're the romantic type or not. At the end of the day, it's the quality time that you share that matters most.
If you're devoted to ensuring a romantic holiday, filled with the things that money can't buy, here's our guide to spending Valentine's Day in Malta.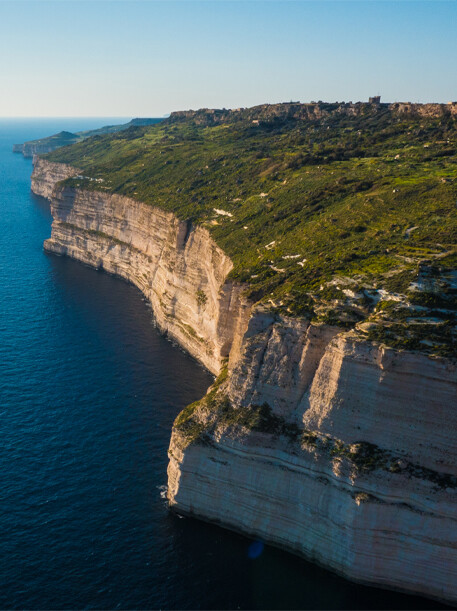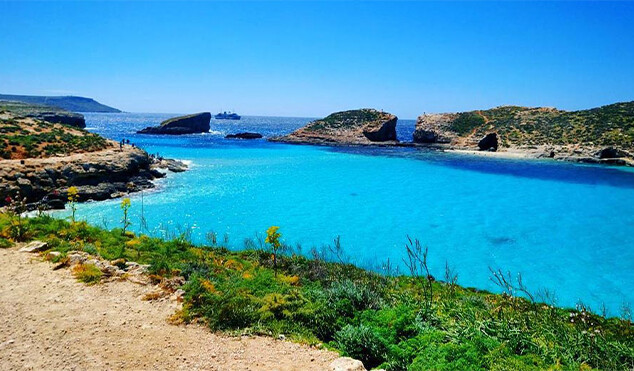 Enjoy the February sunshine
The pleasant February weather makes it possible to spend your Valentine's Day outdoors, basking in the warm Mediterranean sunshine – even in the wintertime! You can drink your morning coffee outdoors and even spend the day exploring in nature, without getting any goose bumps. Who can resist a romantic, handholding stroll by the sea? There are a bunch of promenades that you can stroll along, admiring the views as you chat with your significant other, including Sliema, Valletta and Qawra. If you're more of an adventure type couple, why not head into the countryside and enjoy a trek in the Majjistral Nature Park up north or perhaps along the southern coast?
Have a romantic dinner
When it comes to evenings, nothing beats a romantic dinner to celebrate Valentine's Day in Malta. Sliema, Valletta and Qawra are the go-to locations for the best restaurants, and you'll find a wide variety of cuisines to choose from for your romantic Valentine's Day dinner in Malta. Grain is a perfect place to share an intimate meal in Valletta, while the Cheeky Monkey Gastropub is ideal for singles who are ready to mingle! In Sliema, you can also try the stylish and award-winning TemptAsian rooftop restaurant offering secluded tables under the gazebos or indulge in a buffet at The Tabloid or Copperfield's Restaurant, too. If perhaps this Valentine's Day includes the little ones, Qawra has lots of child-friendly restaurants to try during your trip, including the Mediterranean restaurant by the coast, Luzzu.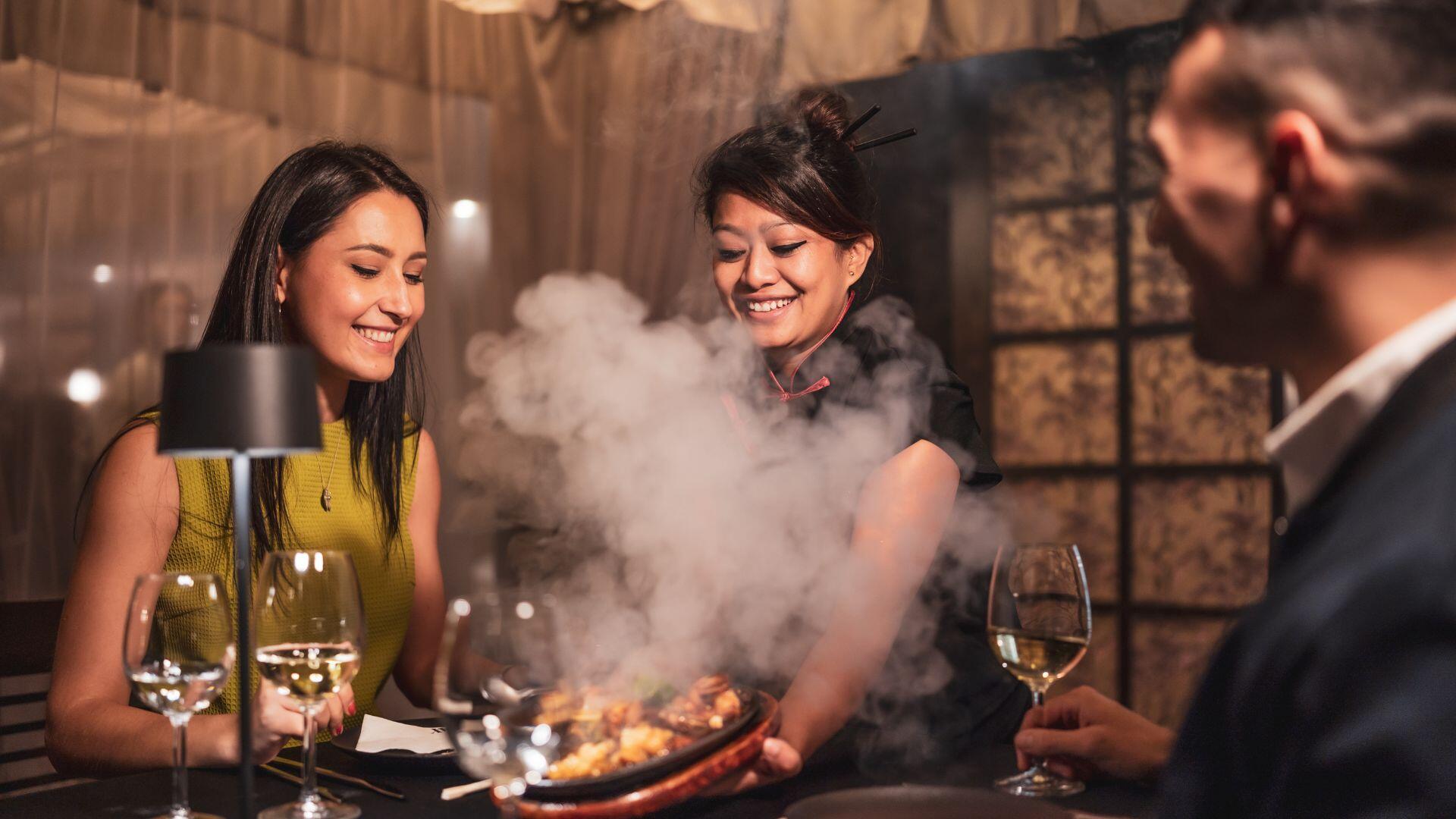 Art, culture & beauty
Appreciating the beauty and magic of Valletta can only bring you and your loved one closer together. Enjoy a Valentine's Day in Valletta, the island's Baroque city that boasts numerous old churches, historical buildings, picturesque gardens and pleasant cafés just waiting to be explored. Stop by the many sites in the city to take photos and capture those special moments. Roam through the historic streets of the capital, hand in hand with your loved one, and make a pitstop at one of the chic cafés or bars for a light snack, coffee or drink. Make a day out of it and enjoy a romantic evening at the theatre this Valentine's Day in Valletta.
A coastal adventure
If you're more of the adventurous type, there are plenty of water-based and outdoor adventures that you can experience as a couple in Malta. You could try scuba diving in the deep Mediterranean Sea (yes, even in February!), or even rock climbing along the cliffs. Explore the hidden treasures that lie deep in Maltese waters, including various wartime ships that have been sunk for diving enthusiasts to enjoy. If you're into rock climbing, there are a number of organisations that will gladly help you spend the day getting your adventure juices flowing.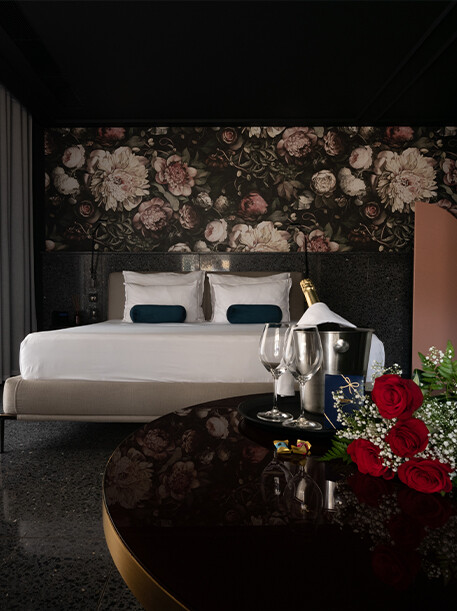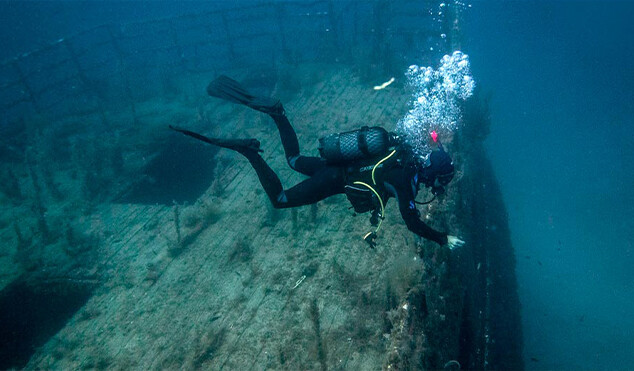 Find the perfect hotel
Most importantly, you need to choose the ideal hotel for your stay. Give your partner a taste of luxury by booking your stay at the 5-star AX The Palace in Sliema, or at Valletta's first 5-star luxury hotel, Rosselli- AX Privilege. Alternatively, enjoy the serene ambiance of 4-star AX The Victoria Hotel in Sliema, the stylish boutique hotel AX The Saint John in the heart of the capital or the all-inclusive resort AX ODYCY! You can even enjoy an independent stay in one of the self-catering apartments at AX Sunny Coast Resort & Spa! With a choice of seven properties in Sliema, Qawra and Valletta, you're bound to find the perfect hotel to spend Valentine's Day with your significant other.
That special gift
And if you're going for the traditional Valentine's Day experience, don't forgot to surprise your partner with a special gift. Whether you're looking for jewellery, clothes, gadgets, perfumes or others, the town of Sliema and the city of Valletta are the best places for shopping in Malta. You'll find loads of shops to choose from, and you can always stop to recharge at Talk of Town Café or the Cheeky Monkey Gastropub, while you're at it!