Discover the Malta National Aquarium.
There's something about aquariums that makes us feel like a little child again. Whether it's the exploration of the bubble-like tunnels, the discovery of a new underwater world, or the bright, colourful species that we see for the first time – an aquarium is the perfect place to ignite curiosity and spark imagination.
If you're travelling to Malta with children or if you're on the lookout for a little adventure, then make sure to visit the Malta National Aquarium! It's located in the centre of Qawra, just a few minutes away from our Qawra properties.
Discover the underwater wonders
The Malta National Aquarium is home to an impressive 41 tanks, filled with reptiles, insects, amphibians and, of course, fish! There are Mediterranean fish that are found in Maltese waters, together with species from the Indo-Pacific Ocean. Black tip sharks, zebra sharks, leopard sharks, bamboo sharks, rays and eels are just some of the exotic species found at the Malta National Aquarium.
The aquarium is divided into five primary zones, each one giving visitors insight into different sea life and species. Zone 1 recreates Malta's western shoreline and submarine; Zone 2 displays the beautiful Valletta Harbour; Zone 3 displays wonderful species from the Tropical Oceans; Zone 4 takes you back to the Roman Times with an ancient 'ghost shipwreck'; and Zone 5 presents incredible scenes from Gozo and Comino (including the now fallen Azure Window!). There's also a recently-opened zone full of reptiles and amphibians for you to discover!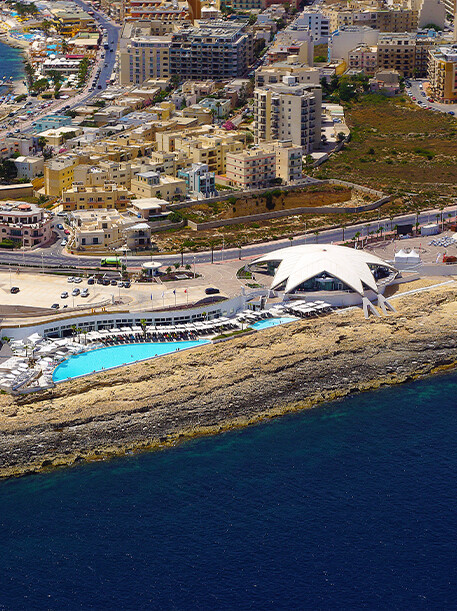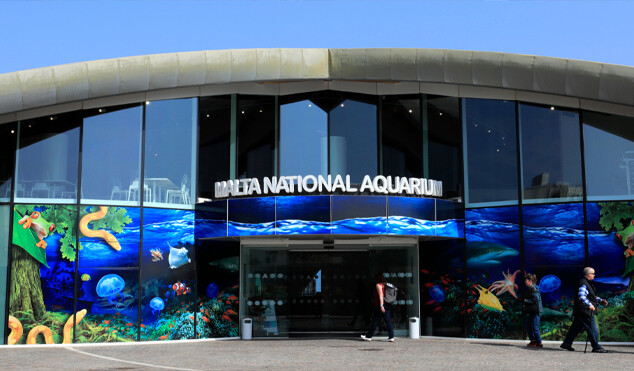 One of the top things to do with kids in Qawra
Apart from being an educational outing, the Malta National Aquarium also consists of an excellent restaurant and a family-friendly landscaped belvedere on the promenade. The complex is easy to spot – just look out for the starfish shaped building on the Qawra promenade, just under a 10 minute walk from our properties in Qawra.
Moreover, the Malta National Aquarium aims to be the leading entity for the preservation of marine life and marine environment in Malta, by transmitting a sense of responsibility to visitors. Leading by their own example, the aquarium has also improved the outlook of Qawra, without harming the picturesque surroundings.
While Malta boasts 300 days of sunshine throughout the year, your stay might not happen to coincide with one of those days. Luckily, paying a visit to the aquarium doesn't depend on the outdoor weather conditions. In fact, this is probably one of the best things you could do on a rainy day.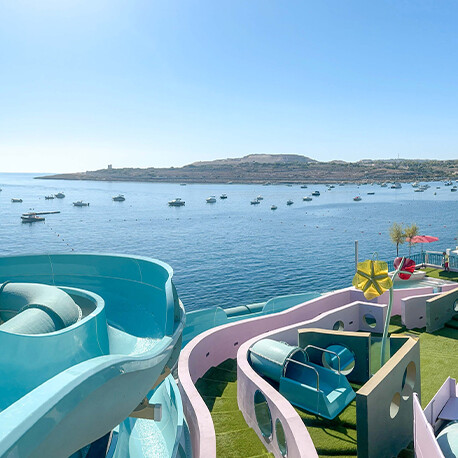 Banish those winter blues and enter the marvellous world of Malta's National Aquarium!
Book your stay