Back to News
We've Been Recognised by Booking.com!
Scroll down
and dive deeper
The Aparthotel in Qawra Scoops Guest Review Award with Average score of 8.2
AX Sunny Coast Resort & Spa was awarded the Guest Review Award for 2018 from Booking.com, one of the world's leading travel e-commerce companies. The self catering aparthotel received an average rating of 8.2 from 1,539 reviews left on Booking.com. General Manager of AX Sunny Coast Resort & Spa, Mr Joseph Vella, said: "What an outstanding achievement for our staff, who consistently contribute their full energy and attention to make our guests' experiences superb. I would like to take this opportunity to thank our guests for their feedback, which ensures that our dedication to excellent service does not go unnoticed!"
The award was received on the merit of the accommodation's commitment to exceptional hospitality, making it one of the top hotels in Qawra, a seaside village in the north of Malta. One of the guest reviews, written by Jade from the UK, read: "This hotel was excellent value for money. The room was extremely clean. Additionally, the pool and spa facilities were an extra bonus. What we particularly loved was the fact it had a swimming area, facing out to the harbour, with private sun loungers. There were lots of fish, which is so great for snorkelling! The area is lovely with excellent restaurants all around. Plus, the supermarket is only a 5 minute walk away." What distinguishes AX Sunny Coast Resort & Spa from other properties in the area is the fact that the aparthotel consists of self catering apartments in Malta, which also offers resort facilities. The self catering nature of the property enables guests to explore the islands from a prime location, while making themselves feel completely at home at the property.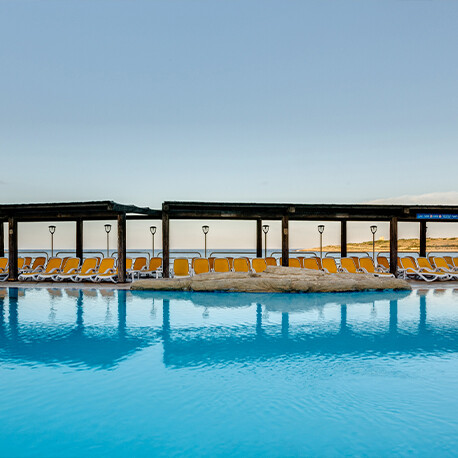 Our Aparthotel in Qawra Scoops Guest Review Award with Average score of 8.2. Check it out for yourself.
Book your stay