Back to News
Recognised for Excellence in Interior Spaces
Scroll down
and dive deeper
Rosselli - AX Privilege Receives Special Commendation During Awards Ceremony
On Thursday, 25th July, Rosselli – AX Privilege received a special commendation for interior spaces during the Premju Emanuele Luigi Galizia for Architecture and Civil Engineering. The evening, organised by the Chamber of Architects and Civil Engineers, was dedicated to celebrating outstanding projects carried out by locally warranted architects and civil engineers.
"Receiving this special commendation has been a milestone achievement in the story of Rosselli. From the outset, everyone involved in this project has been paying attention to detail to create the stunning, timeless hotel that we see today. The immaculate design of the building's interiors is a reflection of the exceptional service that our staff provide to our guests," said Matthew Gingell Littlejohn, General Manager of Rosselli.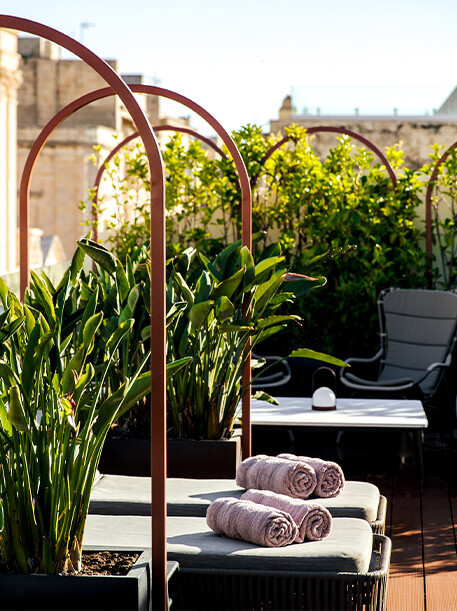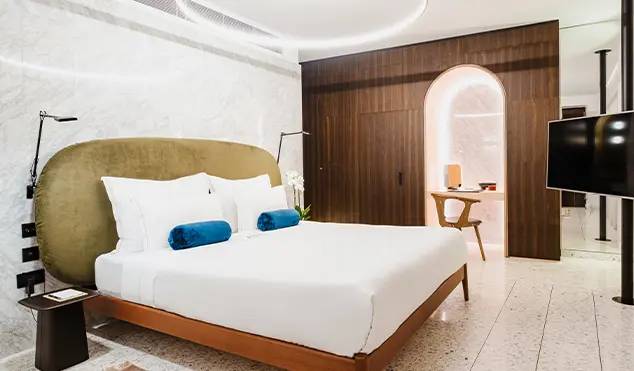 Excellence in Interior Spaces Recognition
Forward, the architects behind Rosselli, were recognised for their outstanding work on the building's interiors during the second edition of the prestigious awards ceremony. The final product of their project resulted in a meticulously converted 17th century palazzo, which skilfully marries the baroque with the contemporary through a blend of colours, textures and architectural motifs.
Forward Architects set out to achieve two main goals during the design of Rosselli. First, they aimed to restore the baroque building to its original state, by removing alterations that had been made in the past. This can be seen in the airy courtyard on the ground floor, which has been returned to its original size to provide a calming, secluded place of rest for hotel guests. Moreover, the original double height of the ceilings in the '3 Herons' Designer Suite collection was reinstated by removing a mezzanine that was built within the Piano Nobile. Second, the building's design was intended to provoke an emotional response in visitors in order to maximise the guest experience. Thus, each of the 25 rooms in the boutique hotel, which fall under six distinctive categories, have their own unique features and style.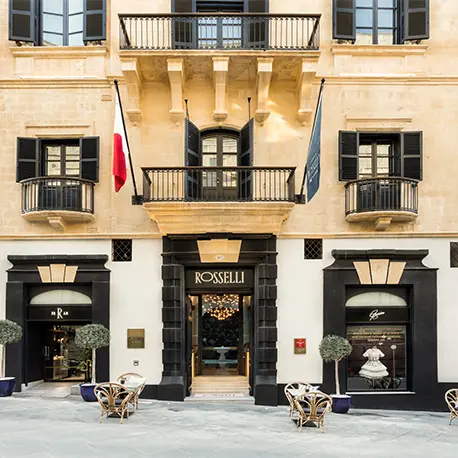 Reserve your next stay at Rosselli – AX Privilege and #AXperience luxury in Valletta.
Book your stay