Back to Discover Malta
Celebrate Father's Day in Style at Deck & Keel
Restaurants & Bars
|
0 min read
Scroll down
and dive deeper
A Father's Day celebration to remember.
Treat your dad to the very best
Father's Day is approaching, and what better way to honour the special fathers and father figures in our lives than by treating them to an extraordinary culinary journey at Deck & Keel, the newly opened buffet restaurant at AX ODYCY Hotel? Nestled in the heart of Qawra, this gastronomic haven offers a diverse range of cuisines, ensuring an unforgettable dining experience for the entire family.
With its warm ambiance, delectable cuisine, and heartfelt service, Deck & Keel offers the perfect setting to honour fathers and create a memorable Father's Day experience for the entire family. Delve into the unique elements that make Deck & Keel the ultimate destination for celebrating Father's Day.
A feast fit for your family's king
Deck & Keel understands that fathers deserve only the best, and our Father's Day feast is a testament to that belief. Indulge in an extraordinary culinary journey, where the buffet is a symphony of flavours, textures, and aromas that will tantalize even the most discerning taste buds.
Start the celebration with a wide selection of antipasti and composed salads from land and sea, bursting with seasonal ingredients. Next, take your pick from our soups and pasta stations offering various options to satisfy those cravings. Move on to the main courses, where succulent roasts, perfectly grilled meats, and fish delights take centre stage. From tender steaks cooked to perfection to melt-in-your-mouth seafood, every dish is a testament to culinary excellence. Pair these delectable offerings with a wide selection of beverages, including wines and non-alcoholic options, to complete the dining experience.
In addition to firm favourites, a diverse range of cuisines, including Mediterranean, Indian, European, and more await you and your family this Father's Day at Deck & Keel. Whether your dad is a fan of fresh seafood, tender steaks, aromatic curries, or vegetarian delights, the extensive spread at Deck ensures that everyone finds a favourite dish to relish.
The dessert selection is a sweet finale to the Father's Day experience. Treat your dad to an array of decadent pastries, luscious cakes, and irresistible desserts, all baked in-house, that will satisfy his sweet tooth and leave him with a smile on his face.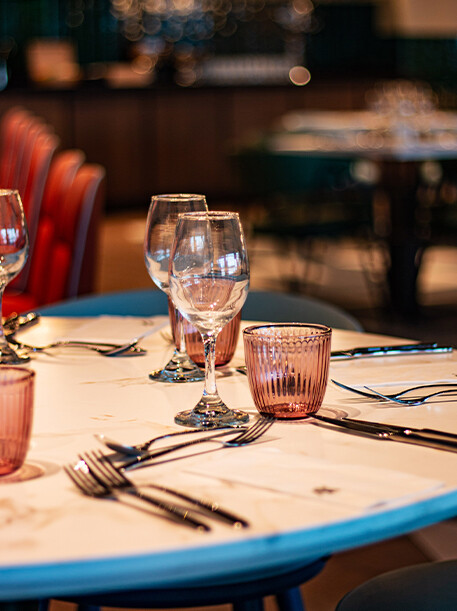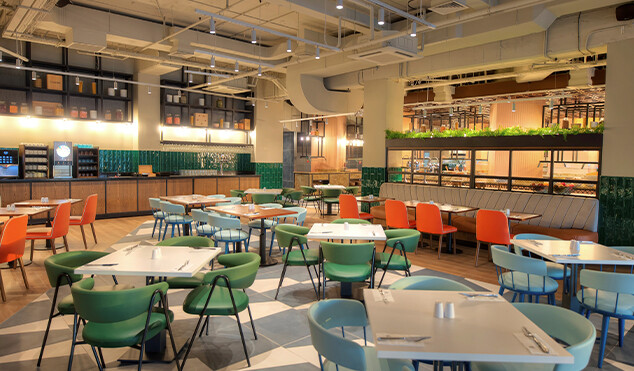 Heartfelt service and memorable moments
At Deck & Keel, the impeccable service sets the stage for a truly memorable dining experience. From the moment you step foot into the restaurant, you are greeted with genuine warmth and hospitality. The well-trained and attentive staff go above and beyond to ensure that every detail of your visit is taken care of. Whether it's guiding you through the buffet selection, ensuring you have everything you need, or accommodating any dietary preferences or allergies, the team at Deck & Keel is dedicated to creating a seamless and personalized experience for each guest. Their professionalism, knowledge, and genuine passion for their craft shine through in every interaction, making you and your family feel valued and well-cared for. The service at Deck & Keel is not just about fulfilling expectations; it's about exceeding them, leaving you with a sense of delight and a desire to return for more exceptional moments.
Family-friendly atmosphere
Deck & Keel is designed with families in mind, making it the perfect place to celebrate Father's Day. The spacious and welcoming environment ensures that everyone can gather together comfortably. Children will delight in the dedicated kids' corner, offering a variety of dishes tailored to their tastes. The attentive and friendly staff at Deck & Keel go above and beyond to ensure a memorable experience for the entire family, creating an atmosphere of joy and togetherness.
Deck & Keel at AX ODYCY Hotel is the ultimate destination to celebrate Father's Day with a delightful lunch. Immerse yourself in the unique ship-inspired ambiance, indulge in a wide variety of mouthwatering dishes, and create memories that will be treasured for years to come.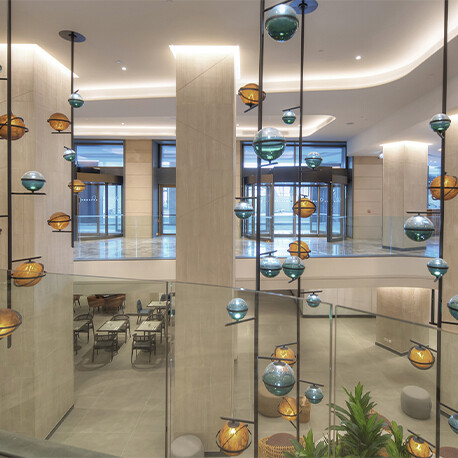 Sample a variety of dishes at Deck & Keel, located at AX Odycy in Qawra.
Get in touch