Back to Discover Malta
The History of the Pug at AX The Victoria Hotel
History & Culture
|
0 min read
Scroll down
and dive deeper
Pugs At The Hotel?
As soon as you step into our hotel, you'll notice one thing right away – the pug at AX The Victoria Hotel. This hotel in Sliema is surrounded by this singular mascot. The pug is a breed of dog that can be recognised through its distinctive features such as its wrinkly and short-muzzled face and its adorable curled tail. It's a small dog with a glossy coat, that mostly comes in the colours of fawn or black. All across AX The Victoria Hotel, a fawn pug, which is the most common colouring, is visible in places such as the lobby and the rooms. But why?
The history
In the 19th century, it is known that Queen Victoria developed a passion for pugs which she passed on to the other members of the Royal Family. Being a very sociable and gentle breed, Queen Victoria found a perfect and gentle companion in these pugs. It is believed that Queen Victoria had many pugs which she bred herself, including pugs that go by the name of Olga, Pedro, Minka, Fatima and Venus. Her love and involvement with dogs aided the establishment of The Kennel Club which was formed in 1873.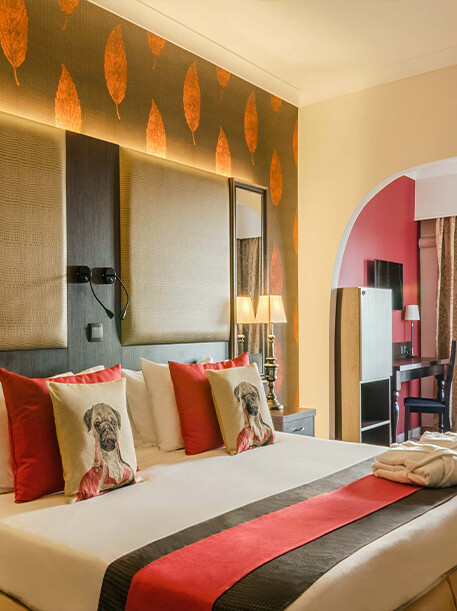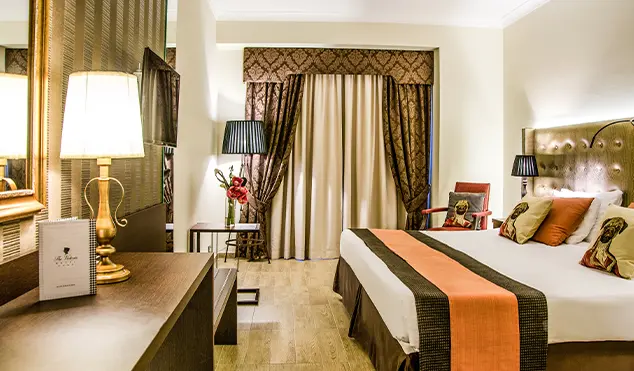 Our hotel in Sliema
AX The Victoria Hotel in Sliema offers luxury rooms in a 4-star city accommodation. The rooms and the interior of the hotel retain the retrospective Victorian look such as the checked tiles and the black, white, blue and gold interiors. Topping it all off, you will find playful pugs on the tapestry cushions to symbolise Queen Victoria's passion for pugs and her inspirational style for décor.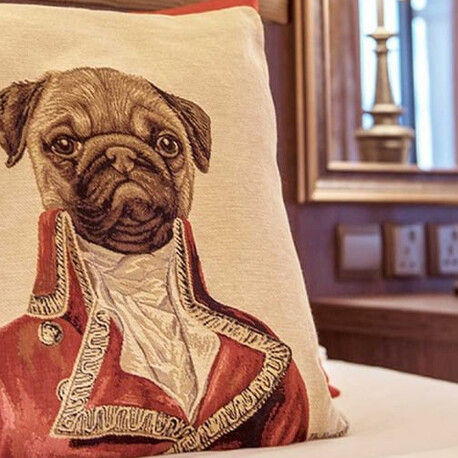 Book your stay at 4 star AX The Victoria Hotel for your next holiday in Malta!
Book your stay