Start Your Romantic Adventure in Malta.
Getting Married Soon? Looking for some warm Mediterranean climate, picturesque beaches, cliffs and sea scenery? We give you Malta! This tiny archipelago in the Mediterranean Sea is a perfect wedding destination with one of the warmest temperature averages in Europe, beautiful natural sceneries and limestone architecture. Home to 300 days of sunshine a year, Malta has a strong heritage of Catholicism with 365 churches found on the 316km2 sized island. That's right, Malta has a church for every day of the year and it is also one of a few European countries that reinforced the law of the Civil Union Act making it a perfect wedding destination whether you are looking for a traditional church wedding or a civil ceremony.
Getting convinced already? Let us tell you more about Valletta – the historic capital of Malta and the European Capital of Culture 2018. Getting married in Valletta is a fairytale-like experience with 450 years old history of noble Knights and intensive Baroque architectural momentum. There are countless breath-taking spots to get married in the Capital. Starting from beautiful gardens like Upper Barakka found on the highest point of the city walls, with a panoramic views of the Grand Harbour and the Three Cities or The Giardino – the saluting battery of Valletta and an original wedding venue with the historic canons nowadays used to greet ships and give a great start off for weddings. Would you like your wedding to include soldiers dressed in historic uniforms, greeting your guests to the venue with a trumpet fanfare and a full gun salute? Well, in Valletta that's possible.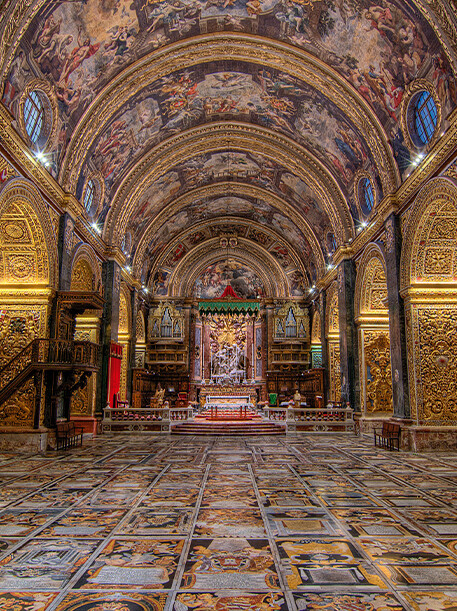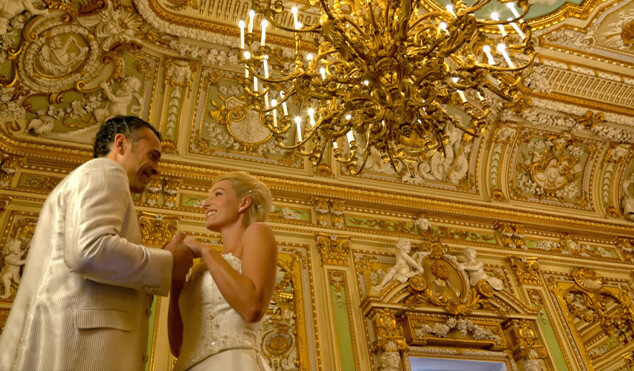 The historic capital is also home to one of the most beautiful churches found on the island including the Saint John's Co-Cathedral. The Maltese gem of Baroque art is also known as the most concentrated place of arts and culture in Valletta and is full of Baroque relics, ornate marble floors, three-dimensional statues and artistically vaulted ceilings decorated by the Italian Baroque artist Mattia Preti.
A part of the UNESCO World Heritage Site, Basilica of Our Lady of Mount Carmel is one of the most famous churches and main tourist attractions of Valletta and another great church where to get married. The silhouette of the 42-metre high oval dome of the Basilica will be known to anyone who has ever seen the skyline of Valletta. Sculpted over a 19 year period and adorned with striking red marble columns, the interior of the church is no less impressive.
Valletta is also home to Collegiate Parish Church of St Paul's Shipwreck – one of the oldest churches in the capital finished in 1582. The church hosts admirable artistic works, including the widely known wooden titular statue of St Paul carved by Melchiorre Cafà and the paintings by Attilio Palombi and Giuseppe Calì.
Worth to mention that all the best capital's wedding venues and churches are only minutes away from AX The Saint John Boutique Hotel making it a convenient location to plan your stay. With only 22 rooms at a smart and design-obsessed hotel found in central Valletta available, you can make sure to have full privacy and comfort for you and your guests.
For the couples thinking that romantically eloping is their dream come true, know that the Marriage Registry Office can also be found in Valletta, the same Merchants Street you will find AX The Saint John. You can simply get married there and then. Sounds easy, doesn't it?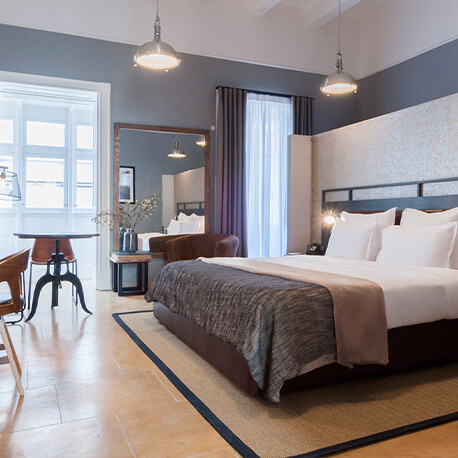 Sold on the idea to celebrate your big day in Malta? Fell in love with the historic Capital? Then wait no longer.
Get in touch