Back to Discover Malta
The Best Hang Out Places in Valletta
Restaurants & Bars
|
0 min read
Scroll down
and dive deeper
Top Places In Valletta For a Good Time!
Valletta is scattered with one-of-a-kind spots where you can relax and enjoy yourself with family and friends. Here is our top list of all the places you NEED to visit in the #city.
Bridge Bar
Being only a tiny Capital in Europe, Valletta might be short in square metres, but that doesn't stop it from finding a way to entertain you daily. Valletta is home to several jazz bars but Bridge Bar would most definitely steal the spotlight, particularly because it's one of Malta's oldest and finest locations. Bridge Bar is located in St. Ursola Street, one of Valletta's narrow alley ways that leads to a bridge – hence the name inspiration. Only a few steps away from the breath-taking view of the Grand Harbour and the Victoria Gate, this internationally renowned bar has captivated jazz lovers from all around the world.
Guaranteed to make your Friday nights special, the weekly event at Bridge Bar caters for everyone. With cushions laid out on the steps and tables set up along the bridge, Valletta comes alive with jazz music from around 8pm till late. Whether you're after a chilled night out to have a couple of beers with friends or a wine and dine date night, you are guaranteed a fabulous night out.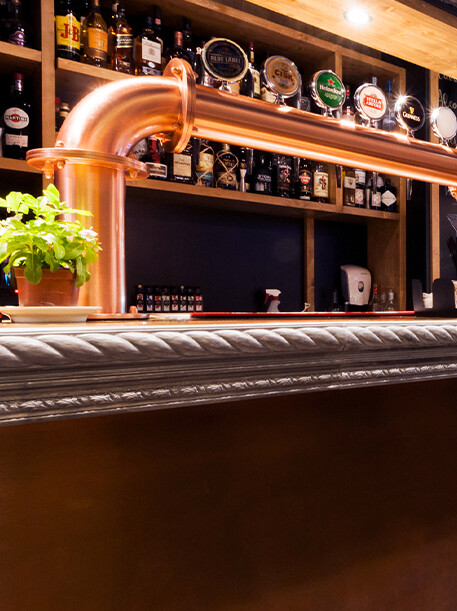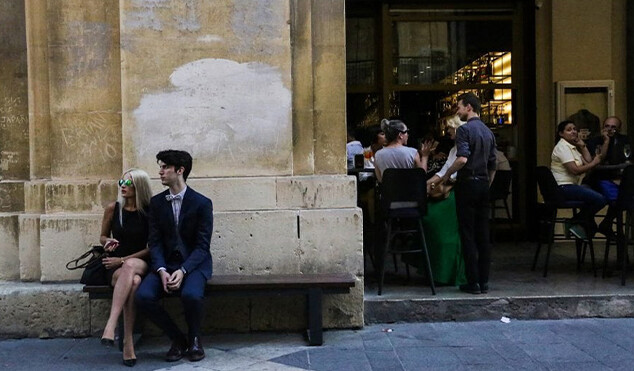 Cheeky Monkey Gastropub
Situated in Merchant's Street, the recently opened Cheeky Monkey Gastropub is the place to be. Valletta is the perfect place to grab a bite with friends and Cheeky Monkey's excellent food and atmosphere will not disappoint. A tasty experience is not all that is guaranteed. The ideal night loaded with monkey merriment is just around the corner with top DJ's and more.
Whether you're looking for a trendy place to grab a burger or simply enjoy a drink with some friends, during our happy hour every week, Cheeky Monkey Gastropub in Valletta will always leave you wanting more.
Café Society
Malta's chicest hang out places are situated in Valletta. Recently opened, in St. John's Street, this bar organises some pretty cool events that include late night dancing and hip tunes. These events invite locals and foreigners to connect and interact in an amazing social environment. From outdoor cinemas to informal meet-up discussions, this place knows how to entertain the right crowd.
Kingsway
Malta is blessed with having, almost, 300 days of sunshine a year. This makes the outdoor drinking scenario a staple for islanders and travellers and it is becoming increasingly popular in Valletta. Kingsway is one such venue. Why not enjoy a cocktail while being surrounded by some of the most beautiful baroque architecture in the heart of the capital city?
Kingsway's retro and electric vibe is one of a kind! With a quirky and innovative twist to their menu, they also offer a wide selection of food and drinks, that is not only delicious but also eloquently presented. If you're after a bit of luxury in the heart of the city, Kingsway awaits your royal presence.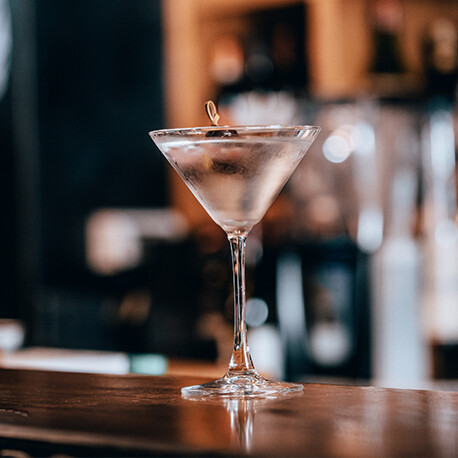 Are your curious to try out these hang out places? Do you want to discover more?
Book your stay