A colourful historical re-enactment from the period of the Knights of St John!
The In Guardia Parade is a 16th century historical event that can be traced back to the Knights of St John. The noble order – also called the Knights Hospitaller and the Order of Hospitallers – arrived in Malta in the year 1530 and settled on the islands for 250 years. During this time, the Knights would frequently hold this event, which involved a regular inspection of the fort and garrison by the Gran Bailiff who was in charge of military affairs.
Nowadays, the re-enactment has proven to be a popular spectacular for both locals and tourists. The event is rooted in the Knights' history, and includes performances of drills, fencing, fire arms and canon firing by the bombardiers.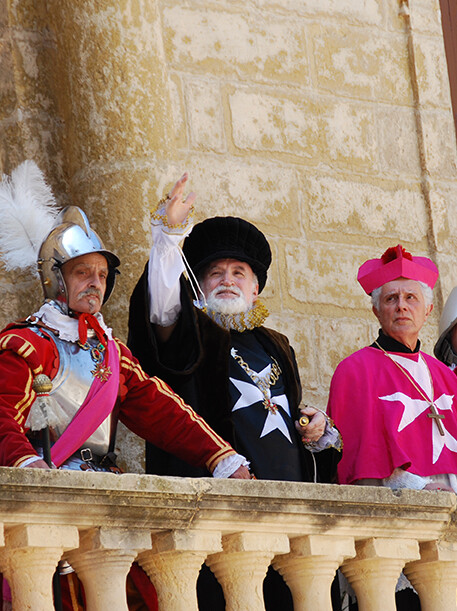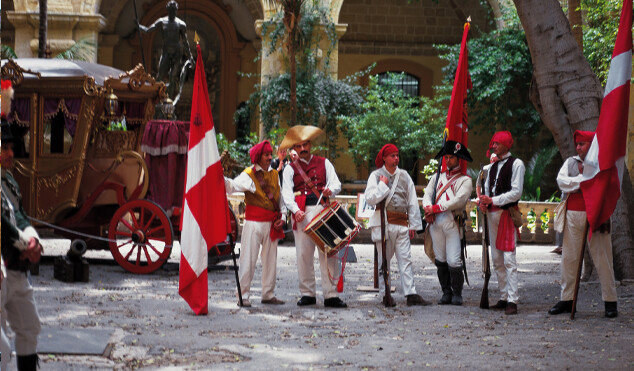 The In Guardia Parade takes place at Fort St Elmo, a star-shaped fort in Valletta, Malta, which guards the entrance to both the Grand Harbour and Marsamxett Harbour. Due to its prime location, Fort St Elmo played a crucial role during the Great Siege of 1565 as it was always ready to resist the attacks made from invaders approaching the island. The Knights of St John won the Great Siege, preventing the Turkish fleets from taking over Malta and moving further up through Europe.
During the In Guardia Parade, the actors are kitted in époque uniform costumes to re-enact the historical ceremony. A number of rituals are witnessed, such as the Order of the Day being read out loud by the Commander of the Fort and the Religion Flag being blessed by the Chaplain of the Fort. The garrison will then carry out military exercises to prove that it is in a high state of alertness, as the Order of St John did inside Malta's major fortifications. The occasion is colourful and noisy, with pikes, muskets and a grand firing of the canons towards the end!