Back to News
Leading Business Hotel Award
Scroll down
and dive deeper
AX The Palace clinches Leading Business hotel in Malta for the second year running
A message from General Manager, Mr Kevin Callus It's a great honour to announce that AX The Palace won Leading Business Hotel in Malta for the second year running at the prestigious World Travel Awards. The World Travel Awards celebrate excellence across all major sectors of the global travel and tourism industries and the results follow a year-long search for the world's top hospitality brands with votes cast by thousands of industry professionals and members of the general public. It's truly an outstanding achievement to be singled out from such fierce competition and we feel privileged to be recognised at the forefront of luxury hospitality. The Palace has built a strong reputation as a luxury 5-star hotel that offers first-class business facilities. Our corporate events team is second to none at organising all manner of business events, from training sessions and intimate workshops to expansive conventions and conferences.
It's this commitment to detail that makes AX The Palace a popular travel destination for business guests from around the world. Despite 2020 proving to be a significantly tough year for the hospitality industry, our team has pulled together and gone above and beyond the call of duty to ensure that AX The Palace maintains the high level of service our guests have come to expect from us. Our success at this year's World Travel Awards is testament to the team's hard work and dedication in the face of unprecedented challenges. I wish to thank and congratulate every single member of staff for their contribution to this huge achievement. As we continue making preparations for the upcoming year, we'll aspire to build on our recent successes and reach even greater heights. We look forward to welcoming you to AX The Palace in the near future. Kevin Callus General Manager, AX The Palace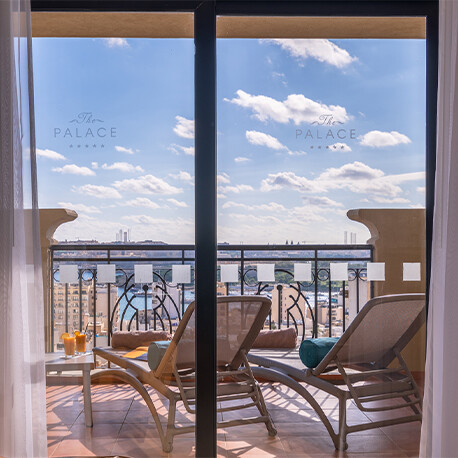 AX The Palace Leading Business hotel in Malta for the second year running. Come experience it for yourself.
Book your stay