Back to News
Rosselli welcomes Minister for Tourism
Scroll down
and dive deeper
Minister for Tourism visits Rosselli - AX Privilege
Rosselli AX Privilege was honoured to welcome Hon. Clayton Bartolo, Minister for Tourism and Consumer Protection, to our five-star boutique hotel on the 26th of January. During the official visit, AX Director of Hospitality and Care Ms Claire Zammit Xuereb and AX Director of Construction & Development Ms Denise Micallef Xuereb showed Hon. Bartolo around Rosselli's award-winning designer suites and luxury facilities, and discussed the various measures and incentives the AX Hotels team has been developing to strengthen the local hospitality industry, post-pandemic.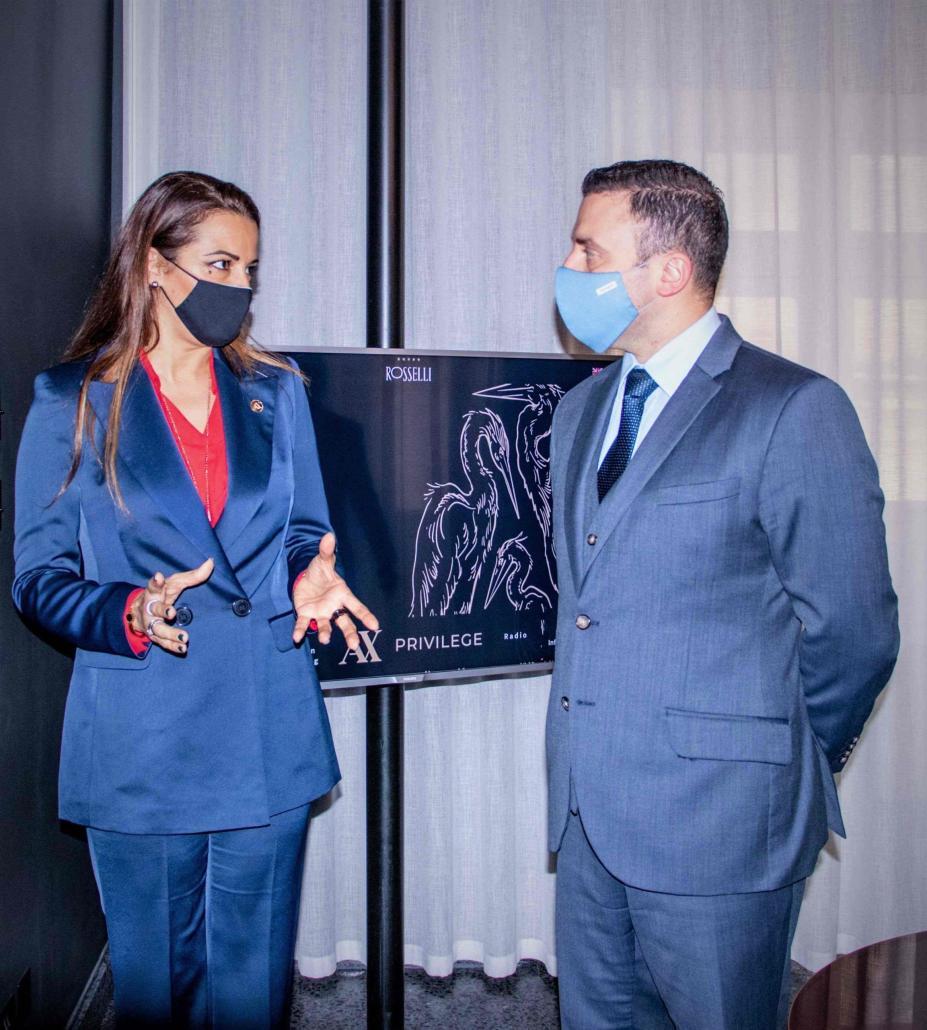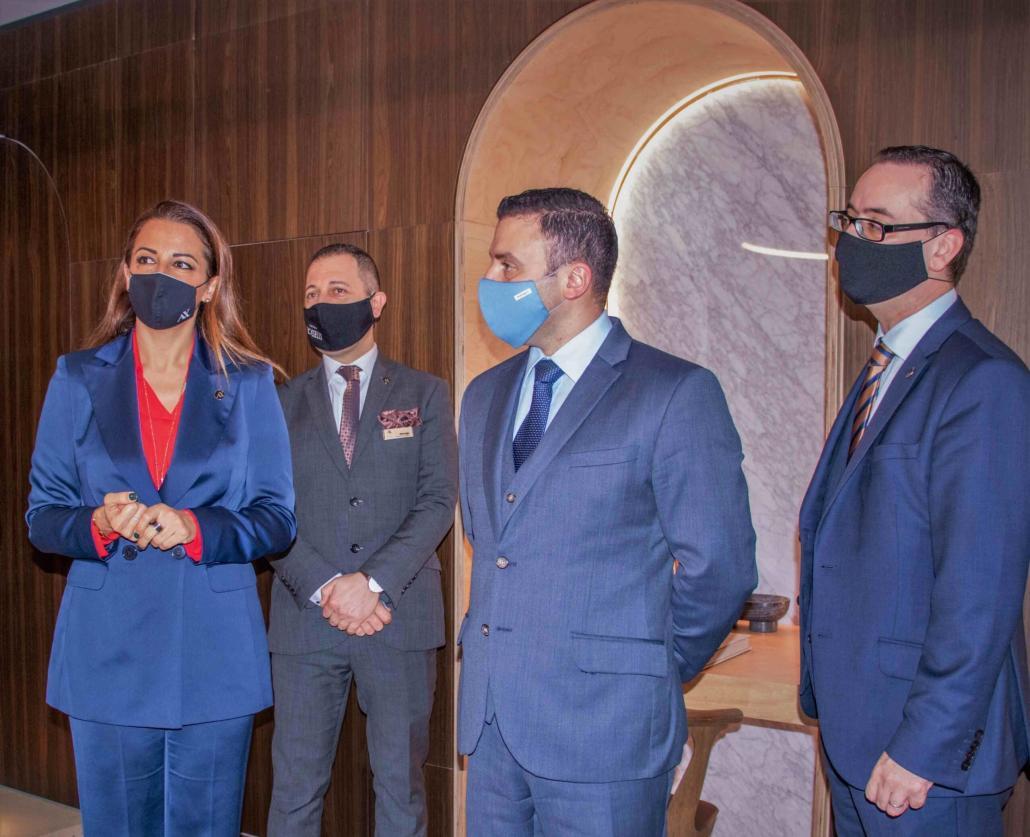 During the hotel tour, Ms Zammit Xuereb highlighted the meticulous exterior and interior restoration works carried out on this historic 17th-century palazzo in Valletta. The project forms part of AX Hotel's mission to restore value to the capital in order to attract greater interest from foreign travellers. The works earned Rosselli and its architects a prestigious Malta Architecture and Spatial Planning award, where Rosselli was commended for its excellence in creative interior design, high-quality rehabilitation, and reuse of a palatial building in Valletta.
Following the tour, a gourmet lunch was served at Rosselli's Michelin-starred restaurant Under Grain, where the minister enjoyed a selection of signature dishes from executive chef Victor Borg's autumn menu.