Back to Discover Malta
Sunset evenings at Lounge 360
Restaurants & Bars
|
0 min read
Scroll down
and dive deeper
Soar up above Sliema's rooftops at AX The Palace's Lounge 360.
Imagine this. You've just finished a day's work and you're heading out to unwind. You drive into urban Sliema, the bustling seaside town filled with things to do and experience. You arrive at 5-star AX The Palace where you are greeted with a smile by the friendly yet professional service staff. You then soar up to the hotel's 9th floor and step out to the rooftop terrace, Lounge 360.
Our team will lead you to your seating area which will boast panoramic city views and distant sea views right by the infinity pool deck. The stylish surroundings of this rooftop terrace make for a romantic evening under the Mediterranean stars paired with the professional service that our team is renowned for.
Enjoy the summer breeze while you browse through our summer-inspired menu featuring refreshing poke bowls, Chinese-style bar bites, rice and noodle dishes, delicious sushi options, and iconic signature Asian platters, all prepared by the award-winning team at TemptAsian Restaurant & Lounge. Each dish promises the burst with flavour, treating your taste buds to some of the very best tastes from the Orient.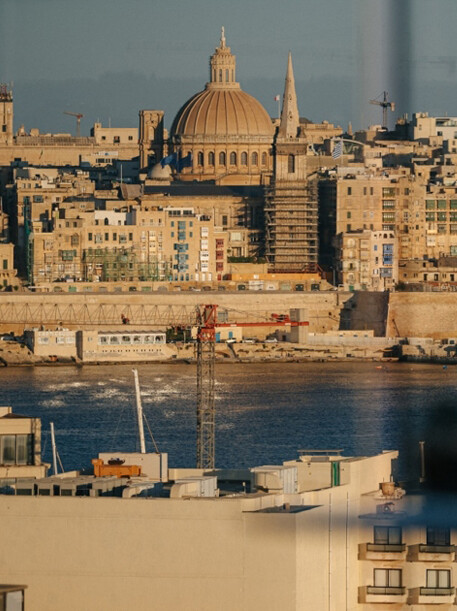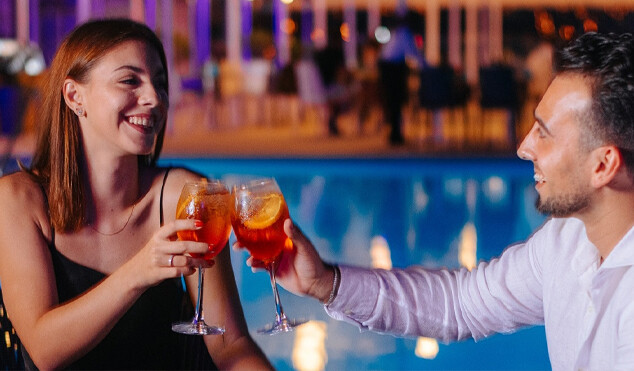 Pair this exquisite Asian fusion cuisine with our range of cocktails that promise to kick your evening up a notch. Lounge 360 offers firm favourites such as classics Mojito, Cosmopolitan and Long Island as well as signature cocktails with an Asian twist, including Spicy Asian Mule and Caipirinha Twist. If you're more of a gin lover, then our gintastic combinations are a perfect choice, featuring interesting infusions such as Roku Japanese gin, Elderflower, ginger beer and more. Looking to cheer to life's adventures? Try one of our Fizz Moments for a truly memorable evening!
Sip on your favourite Lounge 360 cocktail combinations throughout your evening as you chat the night away and admire the views. Our lounge playlist promises to set the tone. Your evening starts off with a romantic lounge vibe but further along the evening, distinct tunes from our electric pop playlist fill this rooftop terrace and set the mood for the night. Lounge 360 is a go-to place to gather with friends or colleagues high above the Sliema rooftops to celebrate life's moments. The lounge's funky playlist and signature cocktails, together with your great company are guaranteed to get you grooving under the night sky, creating memories to last a lifetime.
Lounge 360 is also the perfect spot for sunset drinks before a 5-star award-winning dinner at sister restaurant TemptAsian. You can enjoy a cocktail combination at this seasonal lounge bar before heading in for a tantalising meal bursting with flavour from all over the Orient.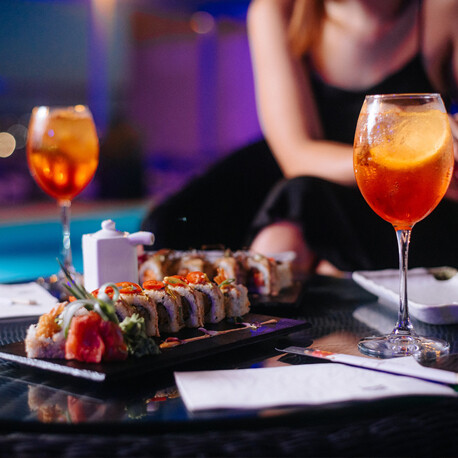 Indulge in an elevated evening high above the Sliema rooftops, with captivating vistas of Valletta as your enchanting backdrop!
Get in touch