Back to Discover Malta
Get a Taste of Maltese Cuisine
Restaurants & Bars
|
0 min read
Scroll down
and dive deeper
A Maltese themed night at AX The Palace.
The island of Malta is renowned for its flavourful cuisine and the passion, love and attention to detail that goes into the preparation of each dish. Traditionally, Maltese cuisine is inspired by local ingredients, but the influence of neighbouring Mediterranean countries on local recipes is evident. Although the local cuisine shares a number of key ingredients with other countries, the Maltese approach to cooking is unique to the island. Many local dishes are rich and hearty, but, depending on the mode of preparation, the dishes are typically genuine and healthy.
The Maltese Themed Night at AX The Palace is a wonderful opportunity to taste the flavours of Malta, within the setting of a luxurious 5-star hotel. Maltese Nights take place every Tuesday at the 5-star The Tabloid restaurant, which is part of AX The Palace.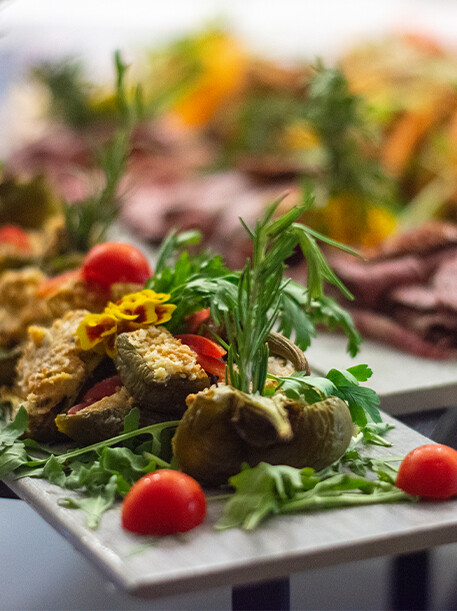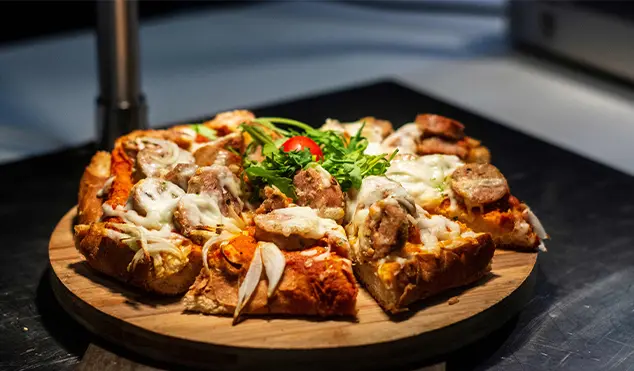 At first glance, you'll be impressed by the wide variety of dishes and wines to choose from. Expect lots of fish, seafood and local cuts, as well as fresh herbs and produce, and a couple of surprises. The ambiance is perfect for a romantic evening or a warming meal with friends, or even for some quality time with yourself! The high-standard cuisine is further complemented by the calming atmosphere and the helpful staff.
To begin, let your eyes graze over the bountiful selection of antipasti – 'bigilla' broad bean dip, Gardieniera , 'hobz biz zejt u l kunserva' Maltese bread with tomato spread and oil, stuffed olives and pickled onions are among the locals' favourites. Sit back and enjoy a glass of refreshing wine as you take your first bite. Next, take your pick from the local pasta dishes; the rigatoni tossed in a rich tomato sauce and local ricotta are a taste of heaven, and the casarecce with Maltese sausage and aubergine is like nothing you've ever tasted before!
As the evening progresses, soft music plays in the background and light chatter fills the room. For your main course, you can choose between several popular Maltese dishes. From pan fried rabbit pieces, to grilled seasonal fish – the wide choice of fish and meat dishes will leave you spoiled for choice.
To end your evening on an ever higher note, try out a traditional dessert from the sweets table. The Maltese trifle and the 'Helwa tat-Tork' (Turk's sweet) are a must-try for all you sweet-toothed guests.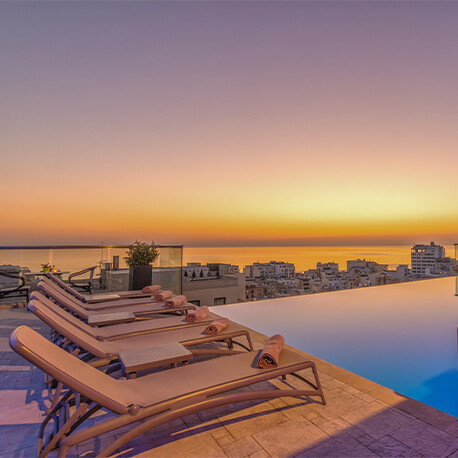 Taste Maltese Cuisine at its finest at The Tabloid!
Get in touch