Back to Discover Malta
This Afternoon Tea in Malta is the Talk of Town!
Restaurants & Bars
|
0 min read
Scroll down
and dive deeper
A British tradition that everyone loves…
Amid the remnants of British influence from Malta's colonial years, you'll find that some traditions have become embedded in local culture. Having formed part of the British Empire from 1800 – 1964, it's understandable that certain traits of the British lifestyle have become naturalised, locally. For example, English remains one of the two national languages in Malta, and British pop-culture permeates the daily lives of many. Yet, one of the traditions that is most cherished by the Maltese is definitely afternoon tea!
Afternoon tea in Malta
Although tea-drinking has its origins much earlier (possibly dating back to the 3rd century BC in China), the staple drink became popular in England during the reign of Charles II and his wife, Catherine of Braganza, in the 1660s. The tradition of afternoon tea as we know it, however, was introduced around 200 years later, by Duchess Anna of Bedford, the friend and lady of the bedchamber to Queen Victoria.
Tea and sweet pastries were served to the Queen in order to fill the gap between lunchtime and Anna's fashionably late dinner service. The ritual eventually became popularised in the public sphere (as traditions do!) making it a delectable treat for all, not just for the rich upper-class! Nowadays, afternoon tea gives a touch of sophistication to all those who partake in it.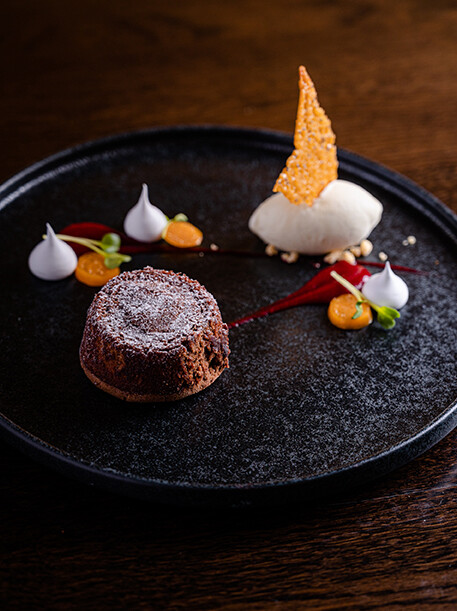 A Royal Tradition at Talk of Town Café
If the hotel where you're staying serves afternoon tea at its very own stylish café overlooking the street, then you must experience it for yourself. Such was the case during my stay at AX The Palace in Sliema. Talk of Town Café, the versatile café-meets-restaurant-meets-bar located partly within AX The Palace and partly outside it, offers two types of afternoon teas on its lunchtime menu.
After making arrangements with a friend to try out the famed afternoon tea, we were faced with a decision: Do we want the 'Sweet Tooth' or the full 'Palace Afternoon Tea'? We settled on the latter. Soon after taking a seat at a table on the outdoor patio of the café, a three-tiered selection of sandwiches and treats, alongside our preferred tea, arrived.
Now we know that a perfect afternoon tea consists of a selection of salmon, ham and cheese, and lettuce and tomato sandwiches to begin, followed by banana and walnut loaf, macaroons, brownies and fresh fruit tartlets, and, to conclude, raisin scones served with butter and jam.
Afternoon tea is the ideal date to enjoy with a group of friends, family or partner. As a matter of fact, it's a great way to spend some much needed alone time, too. So, treat yourself to afternoon tea at Talk of Town Café during your stay in Sliema! There's also a car park that will save you the hassle of finding parking in the busy town of Sliema.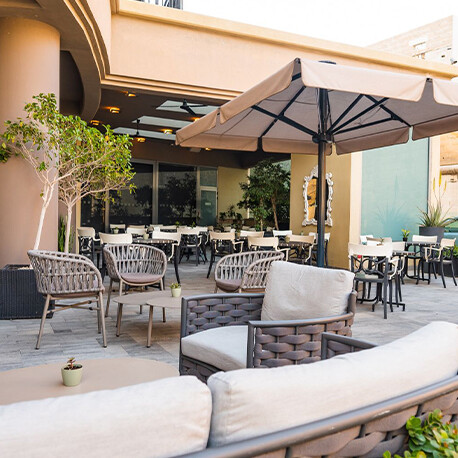 Enjoy an afternoon filled with delicious treats!
Get in touch