French pianist hosted at AX The Palace during his first trip to Malta!
During his first trip to Malta in November 2019, the French classical pianist Roger Muraro gave a special interview ahead of the 'East, West and Halfway Back' performance with the Malta Philharmonic Orchestra under the baton of Artistic Director Raoul Lay. Muraro spoke about how it all began, how the industry has changed, and what music really means to him.
What inspired you to start playing the piano?
As a young child growing up in a small village near Lyon, there were not many teachers or opportunities for musicians. You could find classes to learn the flute or the saxophone, but not for the piano. So, I began learning how to play the saxophone at nine years old, and I only began playing the piano when I was around 13 years old at the Lyon conservatory. I made this decision during a time when television was starting out in France. Every Sunday at 17:00 hrs, there would be piano concerts and recitals showing on TV, and I became absolutely fascinated by the instrument. So, I began to teach myself how to play it. I would find manuscripts in the library and I started learning Chopin.
What motivated you to pursue music as a career?
When I was a 26 year old student, I studied with French pianist and teacher Yvonne Loriod, who was the wife of French composer Olivier Messiaen. I enjoyed the time I spent with them, not only in a professional context, but also the travels, concerts and holidays that we shared. At this age, I also won the Tchaikovsky Prize during a competition in Moscow. It was a very formative time for me. Afterwards, Messiaen helped me to play in concerts in Germany, Australia, England and France. Music became very important for me then.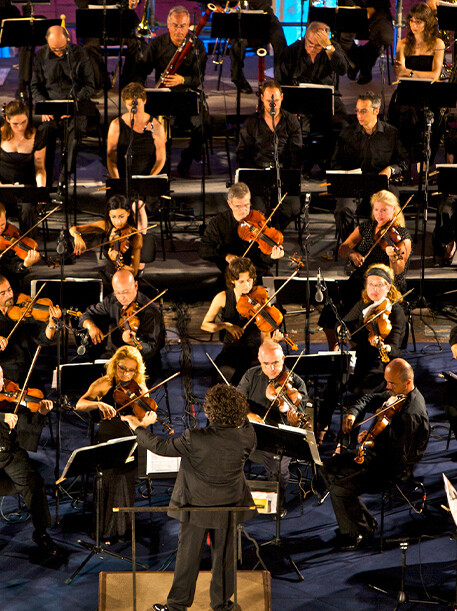 How have music changed throughout your career?
Now I am 60 years old, and I have seen how the job has changed in many ways. For example, recording a CD was highly important for musicians when I was starting out, while nowadays, a CD is used more for advertising rather than as a testimony. Personally, the job has changed as life has given me experiences that offer other points of view when listening and understanding works that I once played when I was younger. As you change, you feel the music differently.
What is the highlight of having a career as a musician?
Musical life is like a mountain, full of highs and lows. For me, the high place is when you're happy playing music that you particularly love. For example, I once played a Mozart concerto in Japan that was so beautiful; the sounds, the piano, and Mozart all gave me a surreal, strong, sensitive and ethereal feeling. But, at the same time, it's life. It's Mozart! Still, being a musician has its difficulties. Travelling is not always comfortable and concerts can make you nervous. But at the end of the day you always get a consoling feeling from the music.
What was your first impression of Malta?
From the plane, I was already impressed by the blue seas, the light-yellow stones and the magnificent fortifications. Immediately, you can feel a sense of history emanating from these stone walls. After arriving at AX The Palace, I discovered the old streets of Sliema that are lined with bright blue, yellow, red and green traditional Maltese balconies. I am looking forward to exploring Valletta and Sliema more, and I can't wait to perform at the beautiful Manoel Theatre! I really enjoyed the dinner at The Tabloid restaurant last night, there was an excellent selection of foods to choose from!
Thank you for choosing AX The Palace, and we look forward to welcoming you again!