Charles Brings Colourful Moods to Valletta.
What would a city be like without colourful flower shops and florists who help us celebrate the beauty of nature every day? In every special occasion, they are ready to help us surprise our loved ones or to bring some colours and pleasant fragrances to our homes. Our team met with Charles – one of the nicest florists in Valletta who has been operating his cute nameless flower shop since 1967. More like a lovely flower "corner" than a shop, this little magical place is a true gem found in central Valletta, just behind the National Library of Malta known as the Bibliotheca.
Due to his hearing problem, Charles is a man of a few words, however, his friendliness and genuine interest in life just shine through. Communicating just through pen and paper, we managed to find out more about lovely florist's life experience in Valletta. Being only 13 years old he started working at this colourful stall and since then his every morning starts with a little queue of smiling customers rushing to get some blooming blossoms.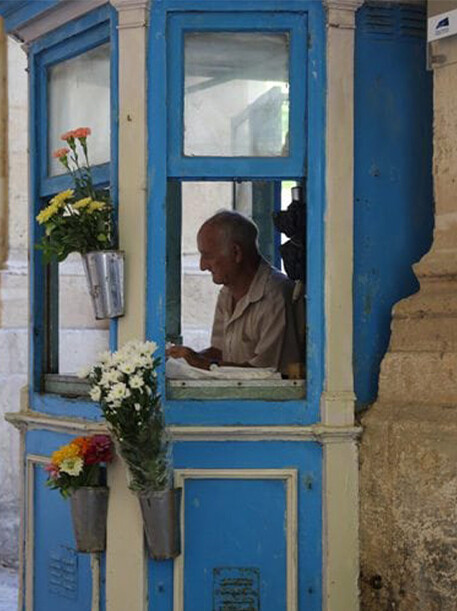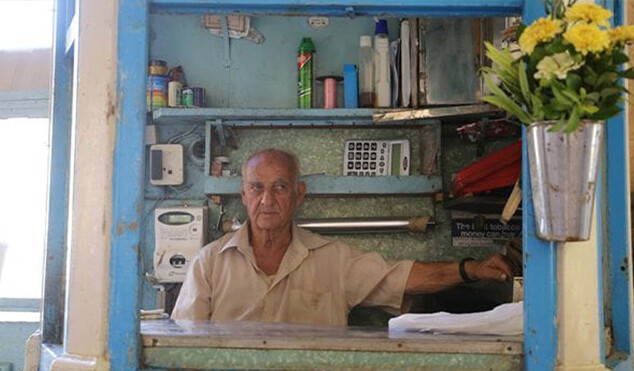 This luminous corner shop is a typical characteristic that makes Valletta the magical place that it is. The fresh, vibrant flowers displayed on the turquoise stall is a delightful addition to the beauty of the arched way street. Not to mention Charles' smile every time someone passes by.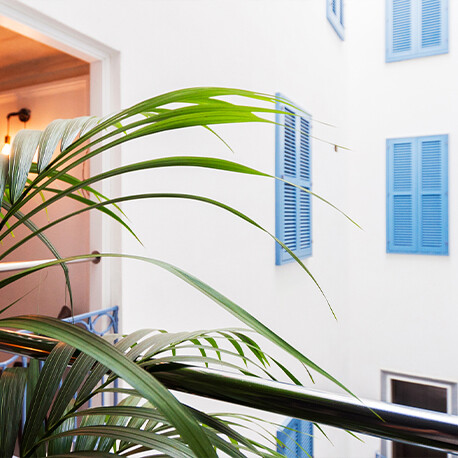 Visiting Malta? Surprise your loved one with a beautiful bouquet from the cutest, tiniest shop in Valletta
Book your stay