A Nautical spectacle at the Grand Harbour in Valletta.
The Grand Harbour in Valletta has witnessed incredible feats throughout its rich history, owing to the island's strategic location in the middle of the Mediterranean Sea.
Research shows that the Grand Harbour has been used as a main port since the medieval period, with battles taking place at sea between feudal lords seeking reign over Malta. Since then, the Grand Harbour bore witness to the incredible victory of the Great Siege of 1565, a revival of prosperity during the British rule over Malta, and heavy bombardment during the Second World War. The miraculous Santa Maria Convoy also entered through the Grand Harbour on 15 August 1942, delivering food and water to the starving people of Malta and saving the island from surrender.
The world's most beautiful sailing course - The Rolex Middle Sea Race
Nowadays, the Grand Harbour sees a different kind of battle taking place as an international fleet of yachts meets every year for the Rolex Middle Sea Race. With over 40 editions this race, is yearly event is organised by the Royal Malta Yacht Club, with the race starting from the Barrakka Gardens.
But the history of the Rolex Middle Sea Race dates back to 1968, when two rival members of the Royal Malta Yacht Club designed the racecourse to put their skills to the test. They decided to create a race during the windier autumn season, instead of the smooth-sailing summer months. Instead of planning a route from Malta to Sicily, they extended the course to make Malta both the starting and ending point of the race.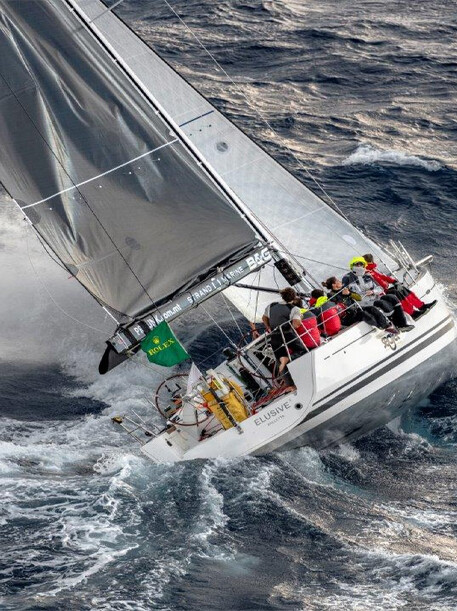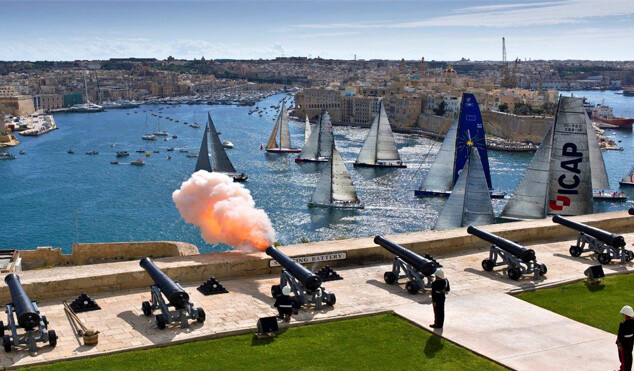 The route is described as 'the most beautiful race course in the world' – starting from Valletta's Grand Harbour then sailing past Stromboli, Favignana and Pantelleria on Sicily, before returning to Malta through Lampedusa.
An international race in the Mediterranean
The epic Rolex Middle Sea Race involves a mix of professional and Corinthian sailors from all over the world. Previous editions have seen crews from over 30 countries meeting in Valletta's Grand Harbour to embark on this long, challenging and exciting racecourse.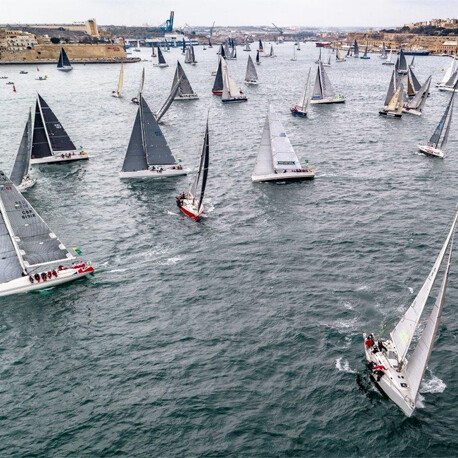 Book your stay in Valletta and witness the Rolex Middle Sea Race during your autumn holiday in Malta.
Book your stay