Back to News
Malta Tourism Authority 2022 Star Awards
Scroll down
and dive deeper
Recognition for AX Hotels' Team Members
The team at AX The Palace would like to congratulate Doma Lama, Food and Beverage Operative at TemptAsian Restaurant, for being one of the few finalists for the Hotel Worker of the Year Award at the prestigious Malta Tourism Authority 2022 Star Awards! We are so proud to have workers who aim for the stars and keep our standards high so that we can continue to be one of the best Asian Fusion restaurants on the Maltese islands.
Working at AX The Palace in Sliema is not all about hard work. We also love to reward our employees for their successes and their achievements.
Mr Kevin Callus, General Manager at AX The Palace, believes that 'rewarding your employees is very important. Appreciating hard work is one of the most solid motivators in the work place. So at the beginning of each year, a process is carried out to nominate and reward employees who have shown potential and determination during that year'.
Well done also to Charles Portelli, Front Office Manager at our sister hotel AX The Victoria Hotel, for placing 2nd runner up for the Hotel Worker of the Year Award.
Congratulations to both Doma and Charles!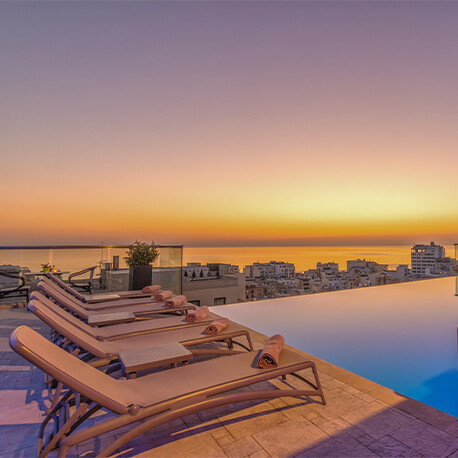 Longing for a well deserved break. What are you waiting for?
Book your stay