Stephanie Borg's Maltese inspired coffee collection mirrors the island's culture and daily life.
Stephanie Borg is not a new name in the industry of local artists and artisans. Always fascinated by Maltese culture and lifestyle, Stephanie's main inspiration has always been old Maltese patterned tiles and her adoration continued to evolve to Maltese doors, village streets and other aspects of the Maltese culture. Combining heritage and merging it with lifestyle pieces is Stephanie's element and, it also happens, to be Rosselli – AX Privilege's focus.
Rosselli – AX Privilege was once the residence of a well-established goldsmith and philanthropist, Pietro Rosselli and this house was and still is, a clear example of living history. The classical Renaissance architecture and early Baroque styles are still evident in our luxury hotel's design. Rosselli takes you back into a timeless complex but infinitely more distinguished.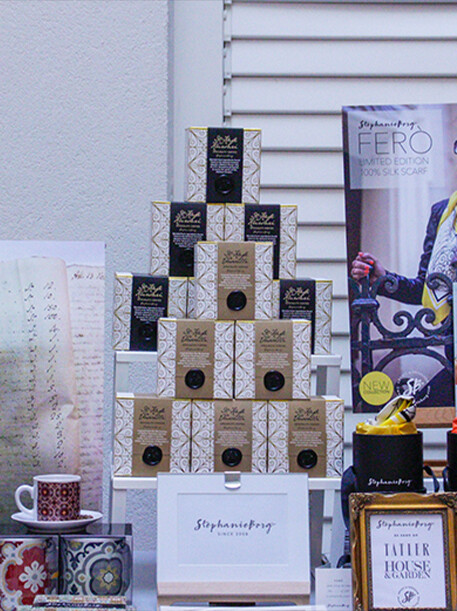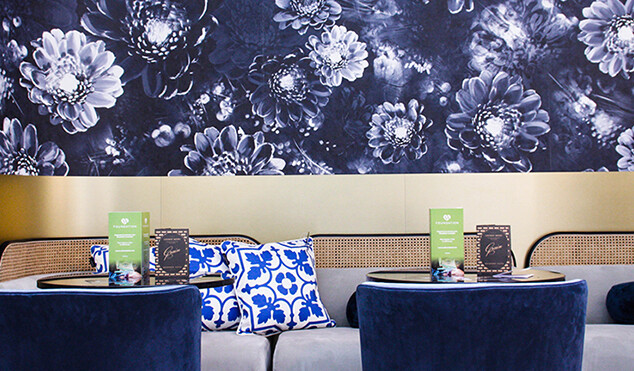 Stephanie Borg's latest collection was inspired by her love for coffee. The coffee collection comes in two flavours; Il-Kafe' ta Vassalli and Il-Kafe' tal-Kursari. Il-Kafe ta' Vassalli has a coffee and chicory blend and is inspired from the life journey of Malta's foremost patriots while in exile in Corsica. On the other hand, Il-Kafe' tal-Kursari is a blend of coffee, cinnamon and cloves and has been brewed to perfection to revive the spirits of the Maltese Corsairs. Just like nothing feels better than staying at a luxury hotel rich in heritage and tradition; nothing tastes better than a coffee that has been inspired by history.
Stephanie was inspired to launch this local collection after the development of her espresso cups and mug designs. Her design is a unique rich pattern which is a combination of tile and wrought iron patterns with the shape of a coffee bean intertwined in the patterns.
Stephanie is a self-taught artist, graphic and surface pattern designer in Malta. Although she calls Malta her home and has called it home for quite some time now, Stephanie lived in The Bahamas, Florida (USA), Italy and the Sultanate of Oman. Her experience living in these countries have directly influenced her work and enhanced her love for colour, pattern and texture.
Rosselli – AX Privilege and Stephanie Borg's values correlate which is why some of Stephanie's creations are visible at the hotel, including decorative cushions in the hotel's lounge area.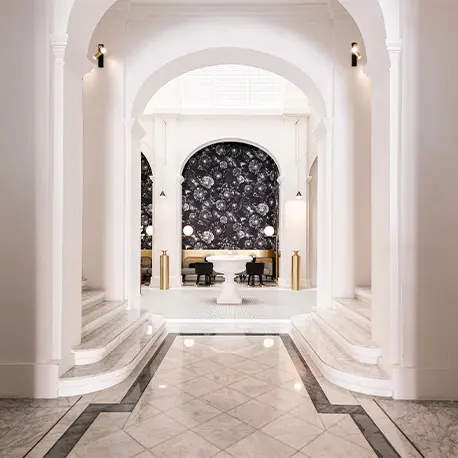 Book your stay in the heart of Valletta at 5-star Rosselli AX Privilege.
Book your stay